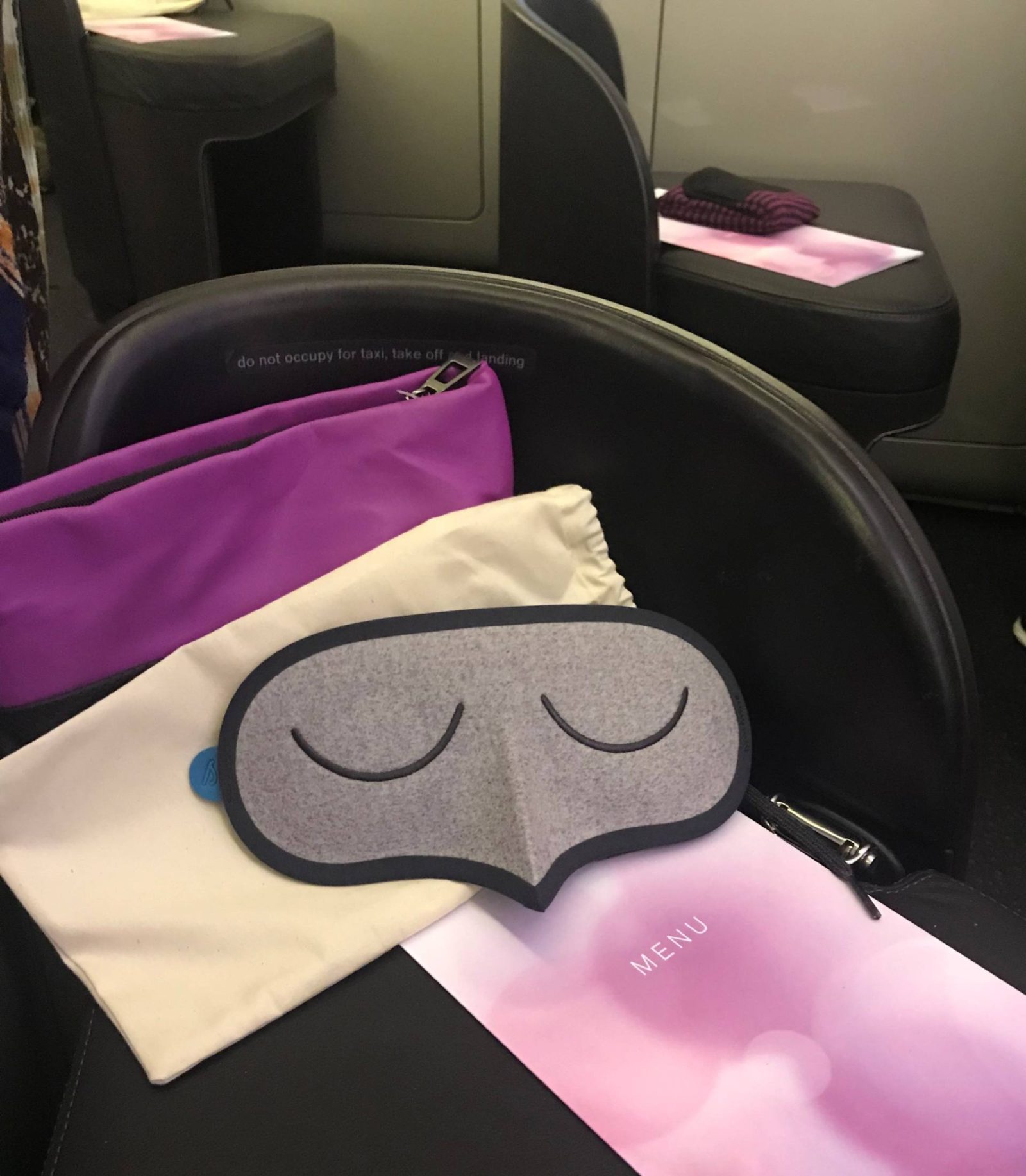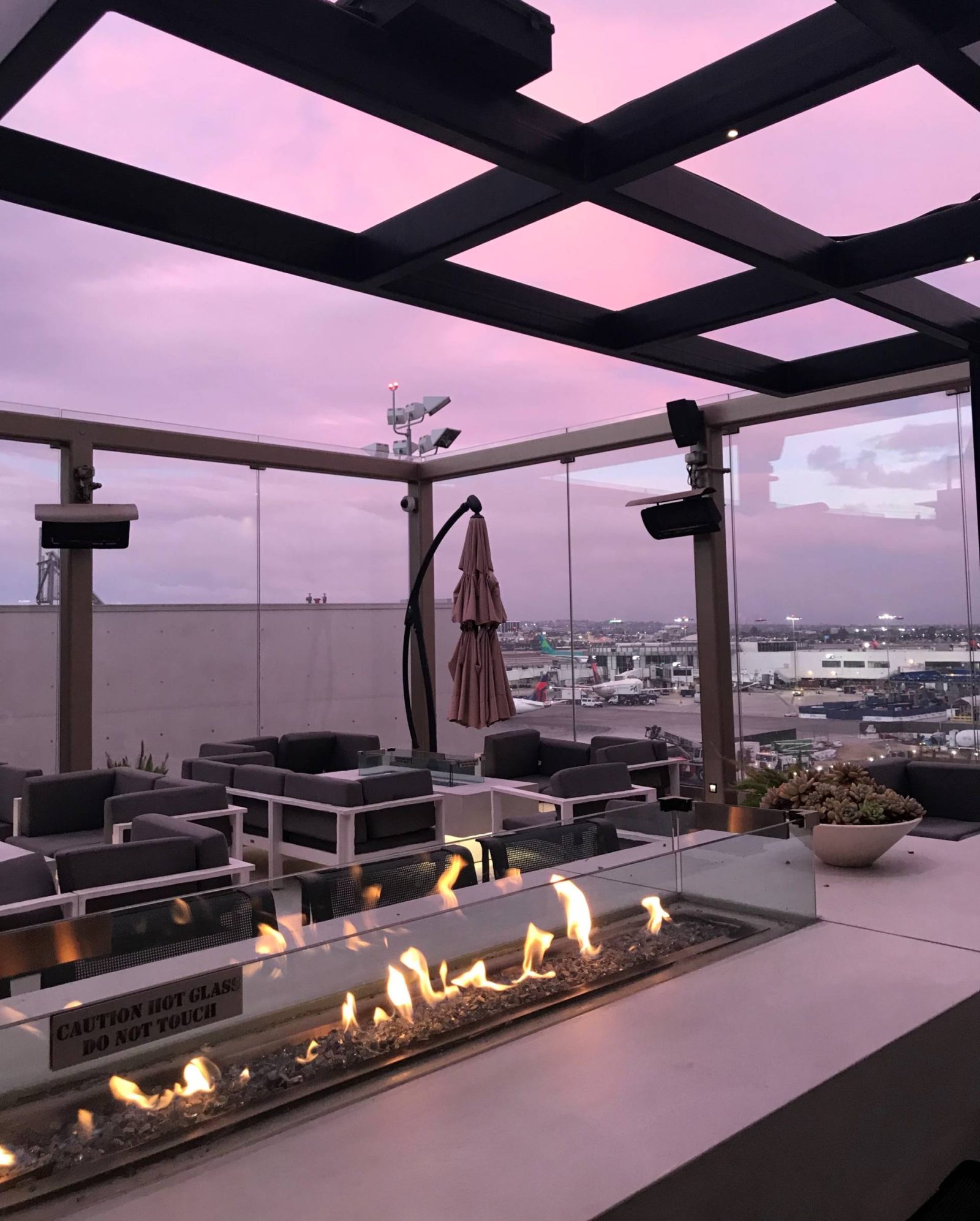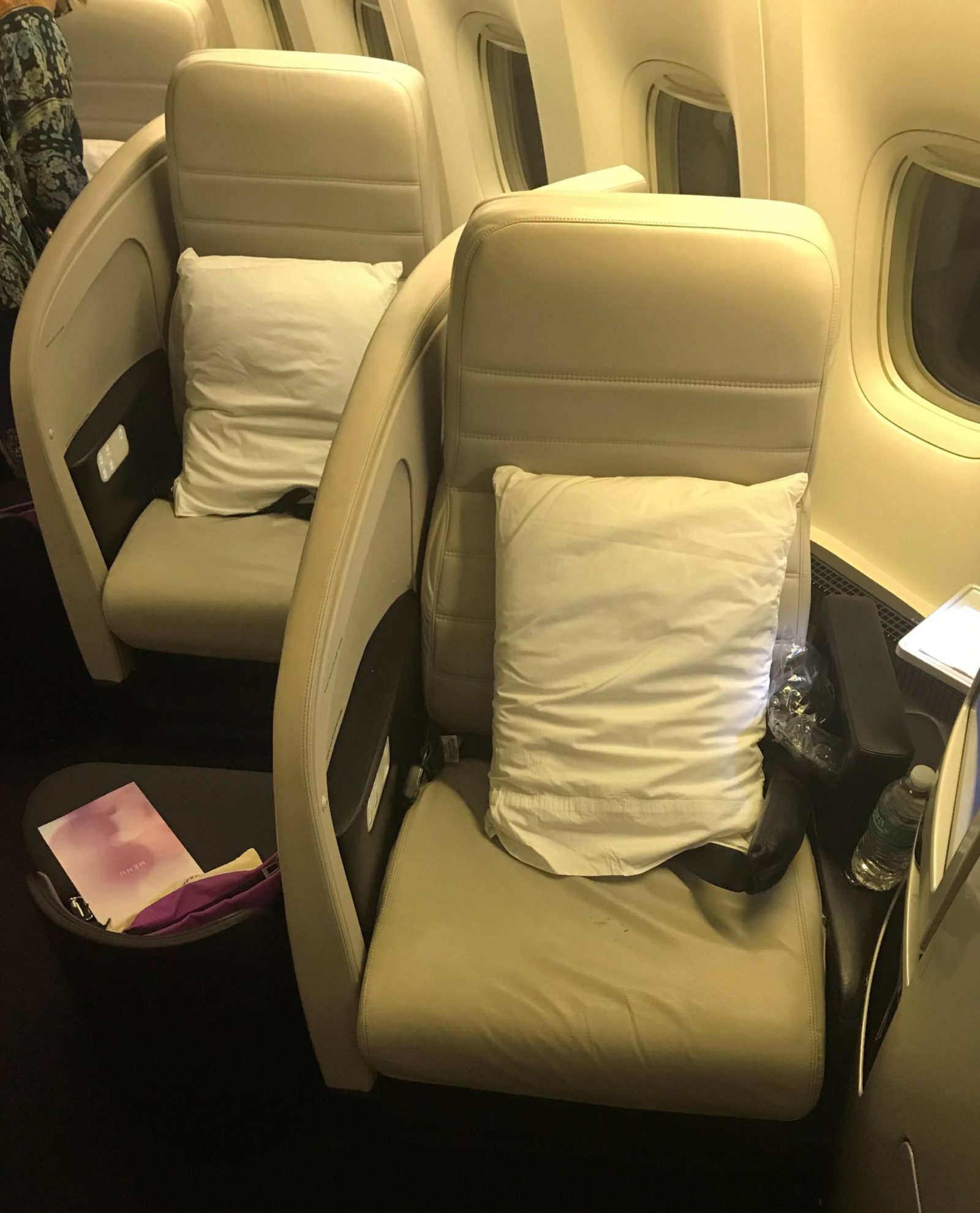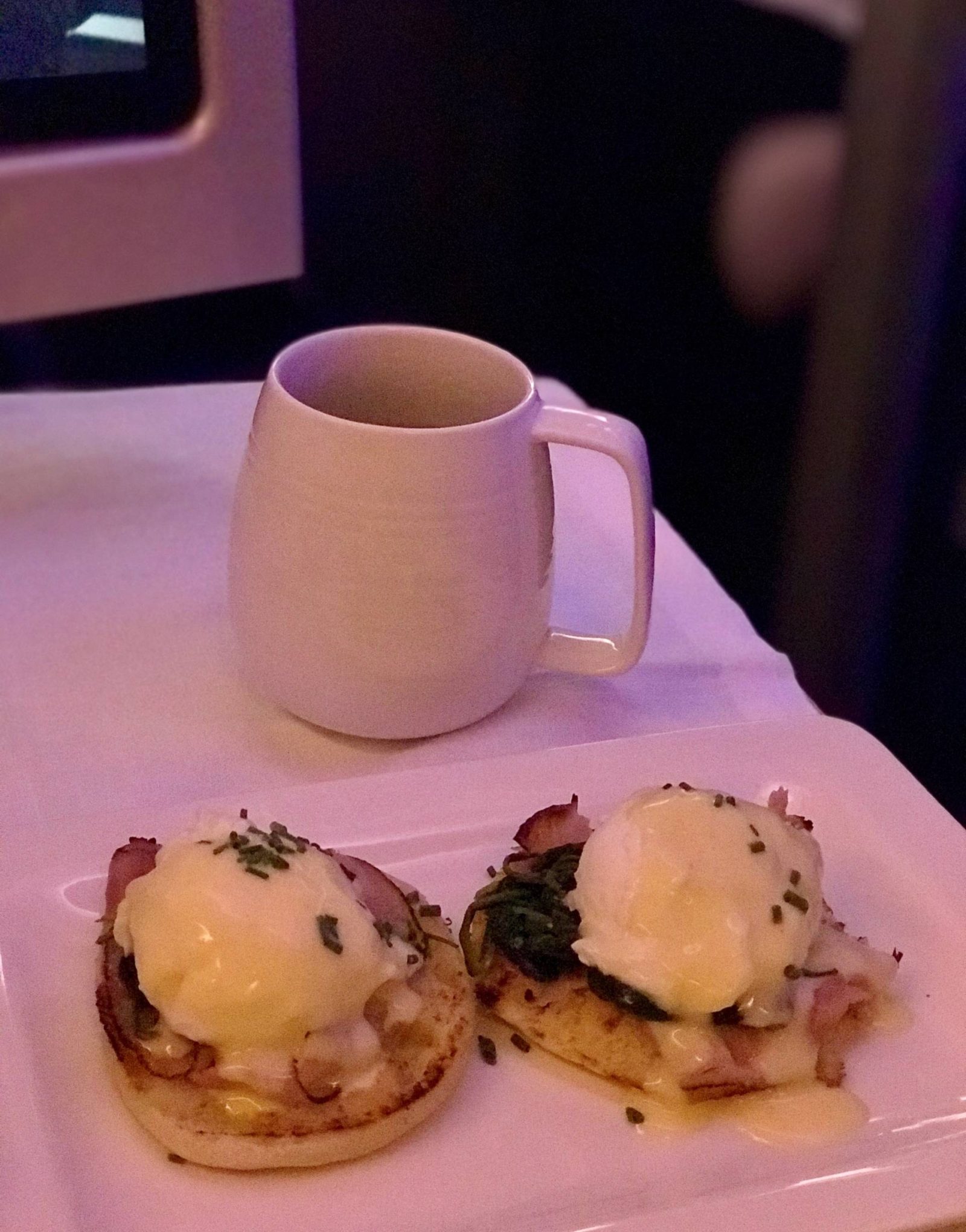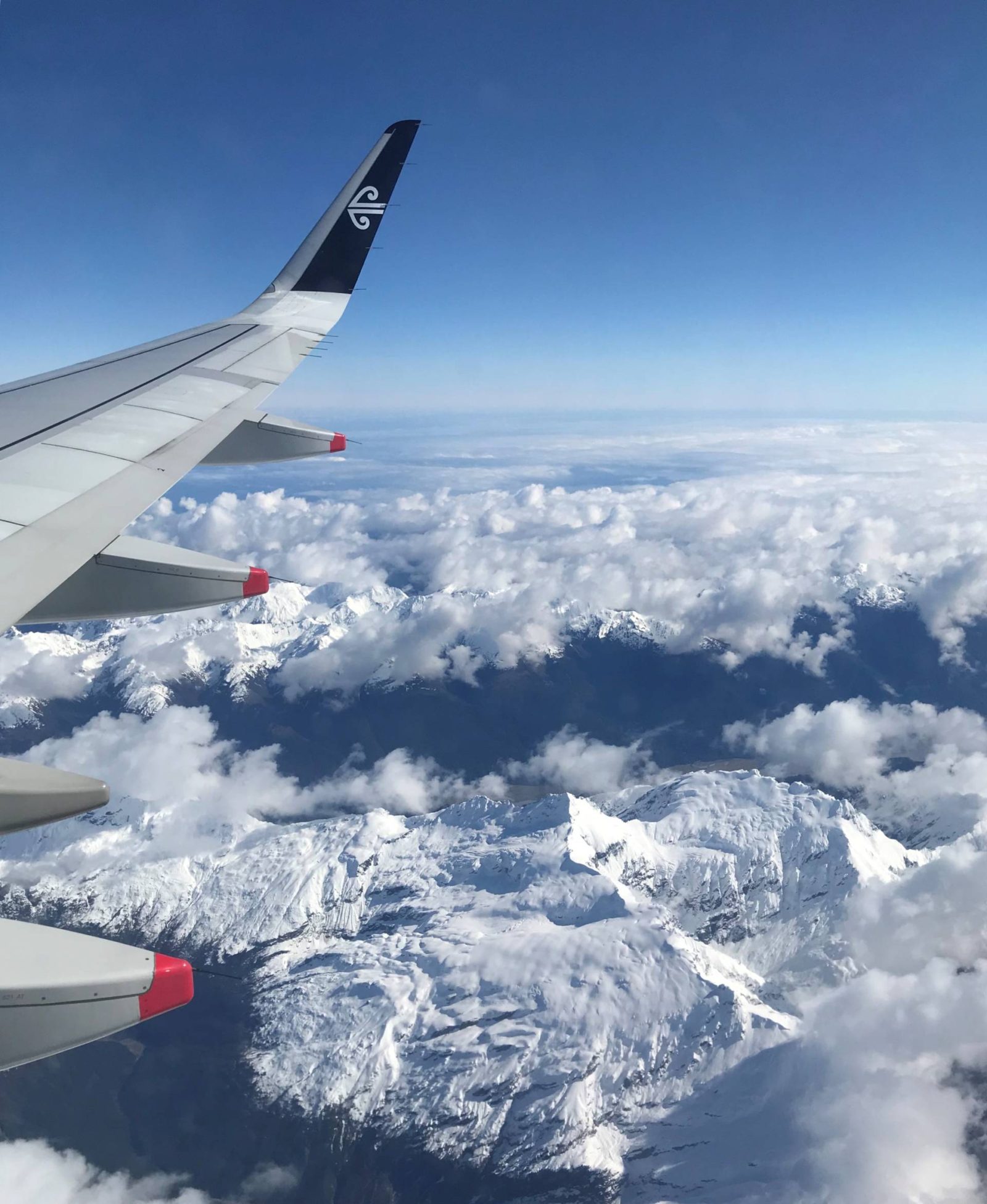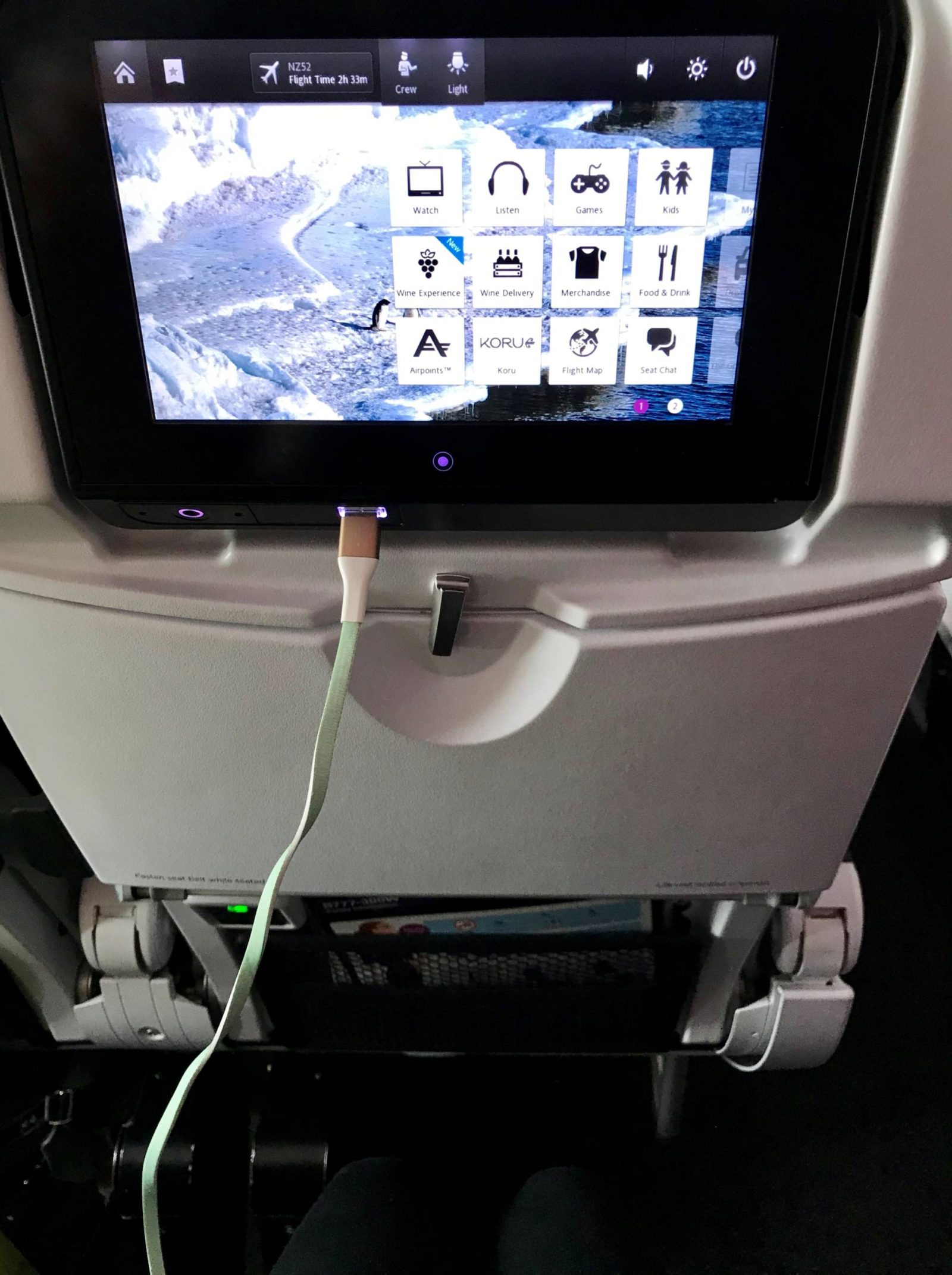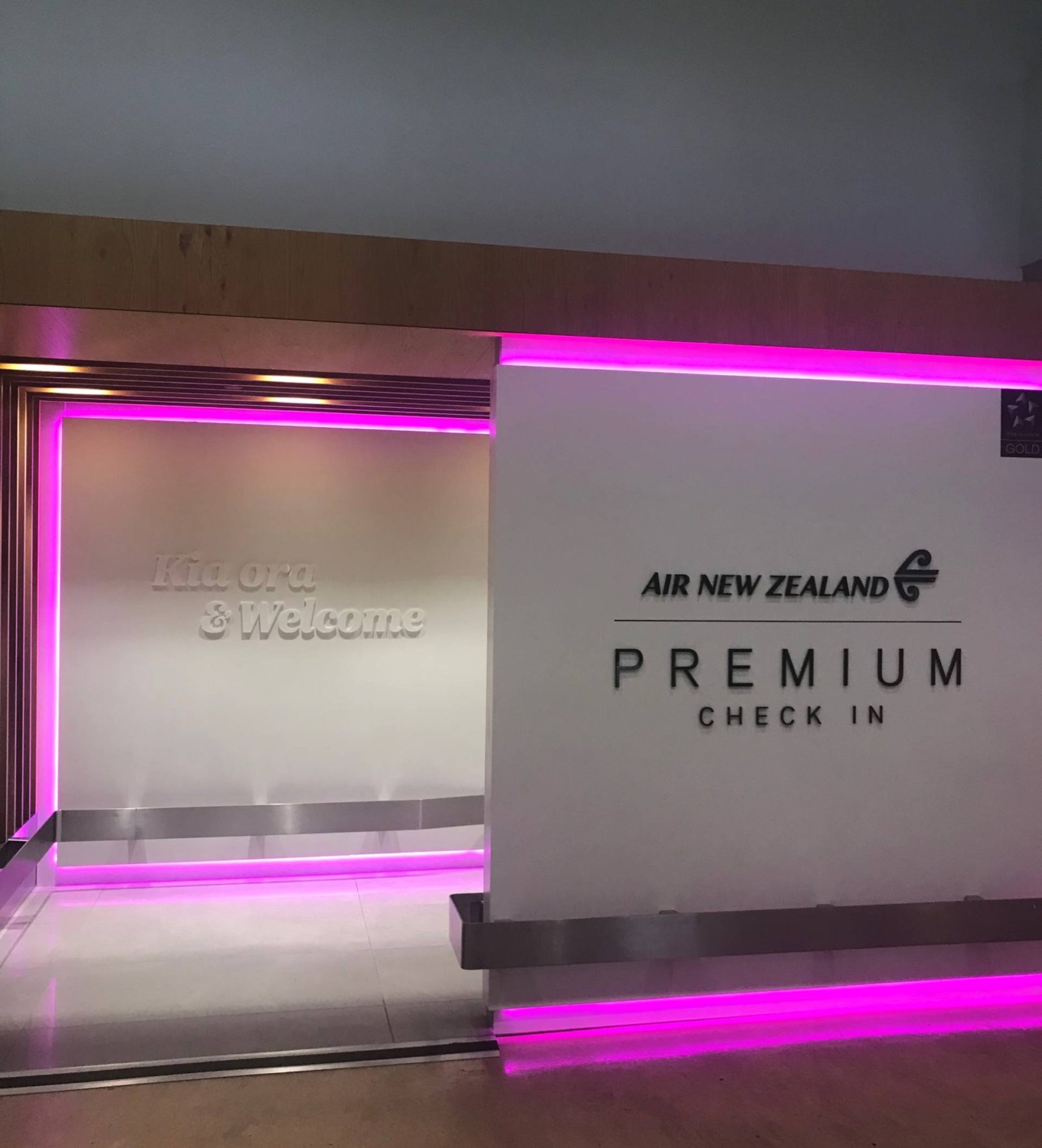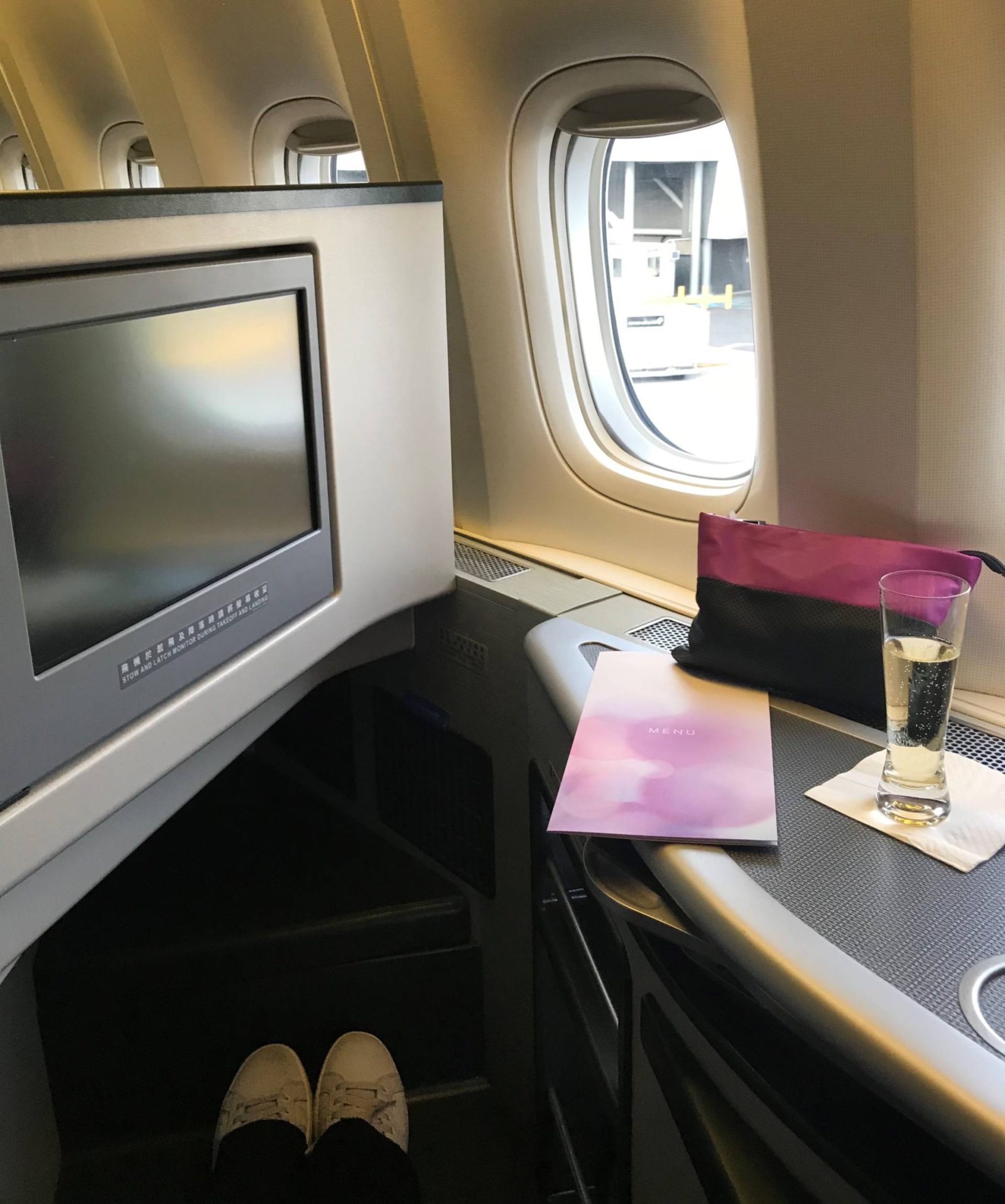 My overall experience with Air New Zealand was a pleasant one- it is not the most luxurious business/first product out there but I would recommend it to anyone wanting the most direct route to Auckland.
---
Departing from LAX
: there is no designated AirNZ lounge but you can spend your time in the brand new Star Alliance Lounge at Tom Bradley Terminal. It has a lovely outdoor space with bar/fireplace and shower suites.
Business Class 777: PROS– lovely staff, great entertainment options, decent food offerings with fantastic wine selection (I mean it better) & plush mattress/ comforter for sleep. New allbirds sleep mask made from Morino wool. CONS– herringbone design with limited privacy as they face the aisle. (*preferred the configuration on the Eva Air return flight). Unlike most seats were you can push a button and go from seated to lie flat the bed must be made by an attendant who flips the back rest forward to make the bed- meaning you can either sit or lie down but nothing in between. *we flew back to LA on an Eva Air aircraft due to start of busy season. They somehow ran out of planes?!Although I enjoyed the angled seat towards the window the amenities on this plane were an after thought and the entertainment selections was nothing special. Food was pretty mediocre and thinking they were not as prepared for this flight.
Economy Class: I flew economy throughout the country but got to experience the 777 on the way to Fiji. Unique to this airline are the skycouches: perfect for families or couples who want extra room you get the whole row to yourself that configured into a couch/bed. It's genius and my favorite feature on this aircraft.
Departing from AKL: AirNZ premium check in is the way to go. Private area to sit and relax while your passports are scanned and baggage taken care of. You then transfer through security to the lounge. Have to say nothing spectacular about the flagship lounge except for the pesto pasta at the buffet.
---