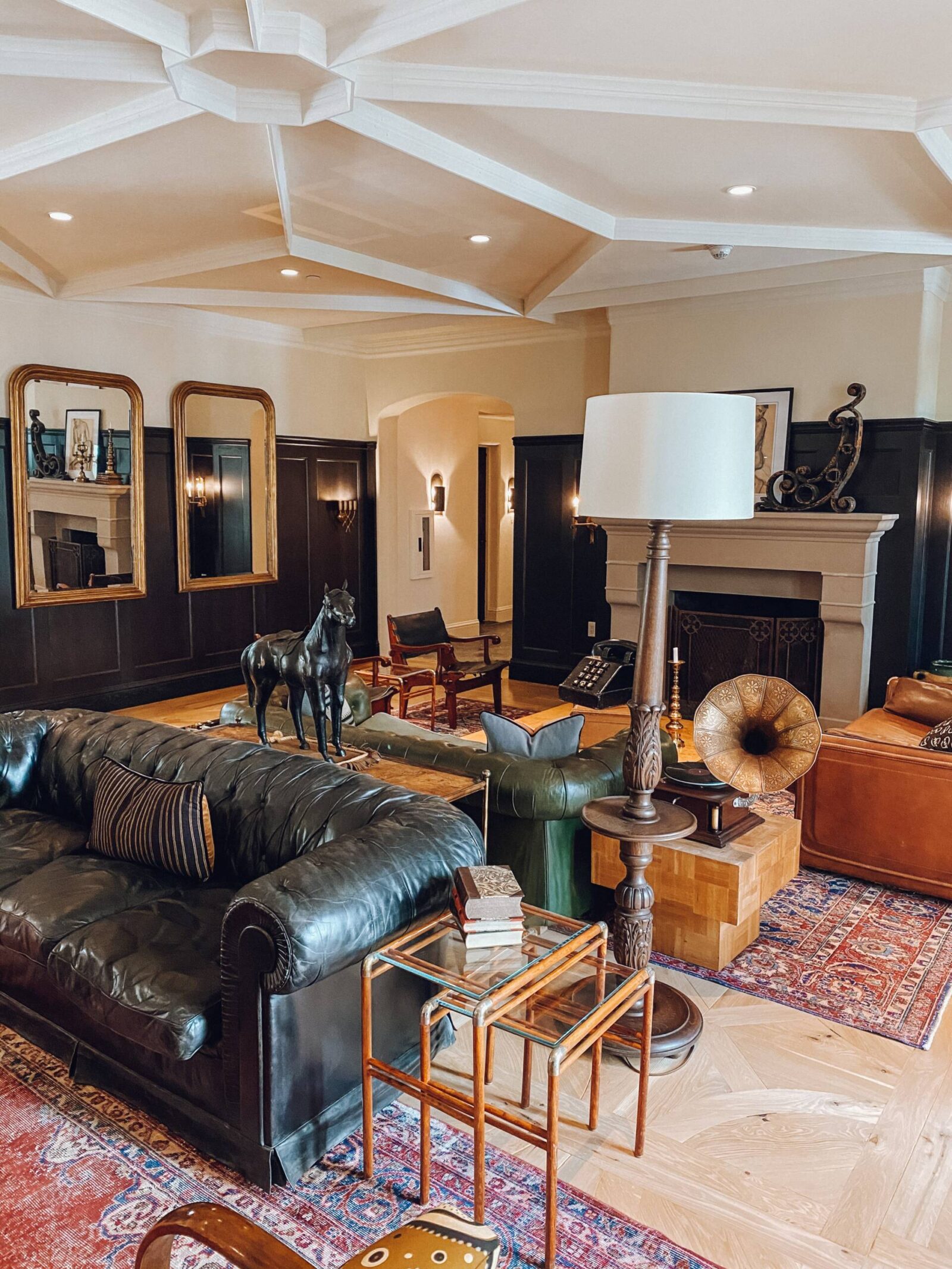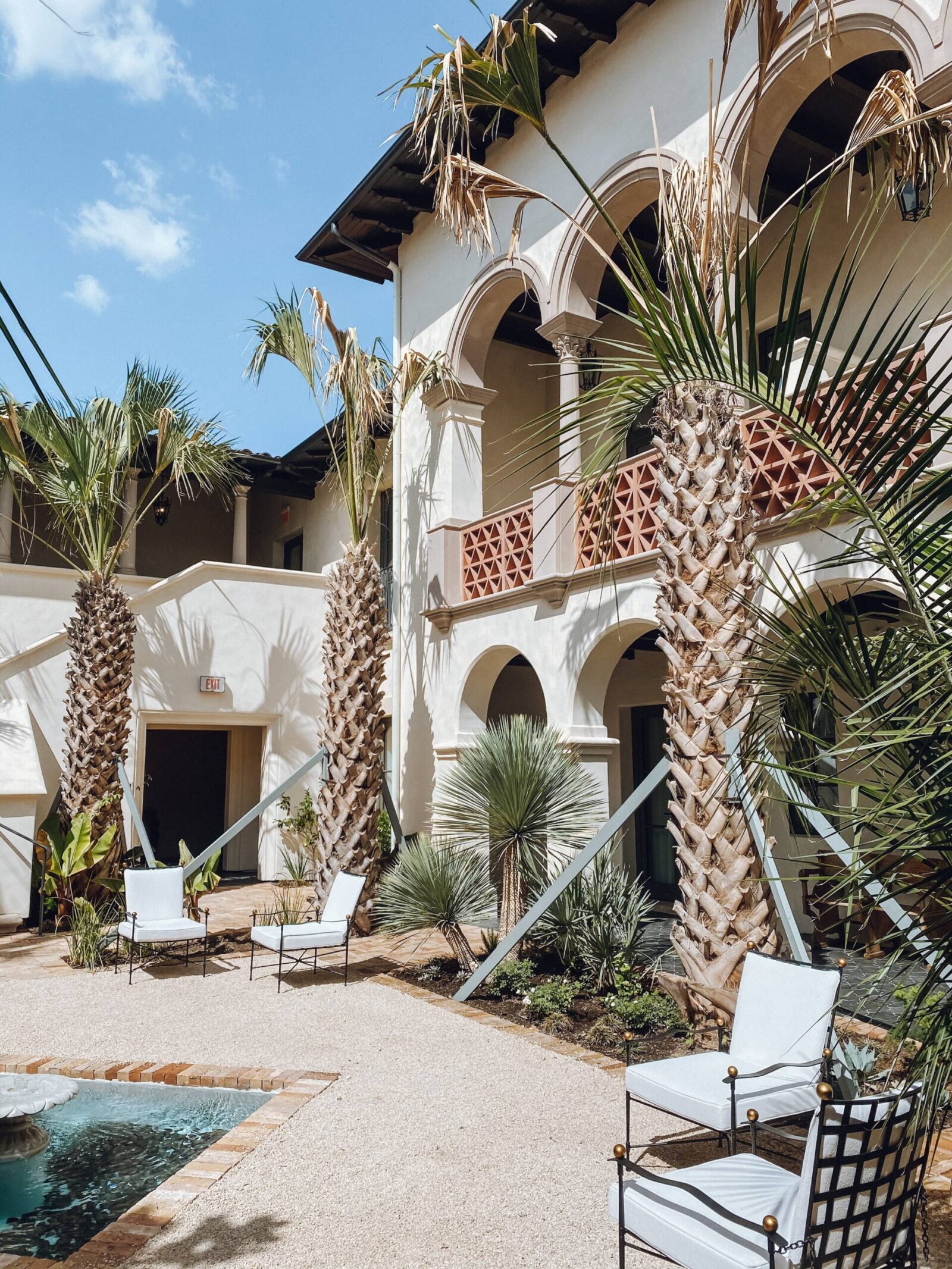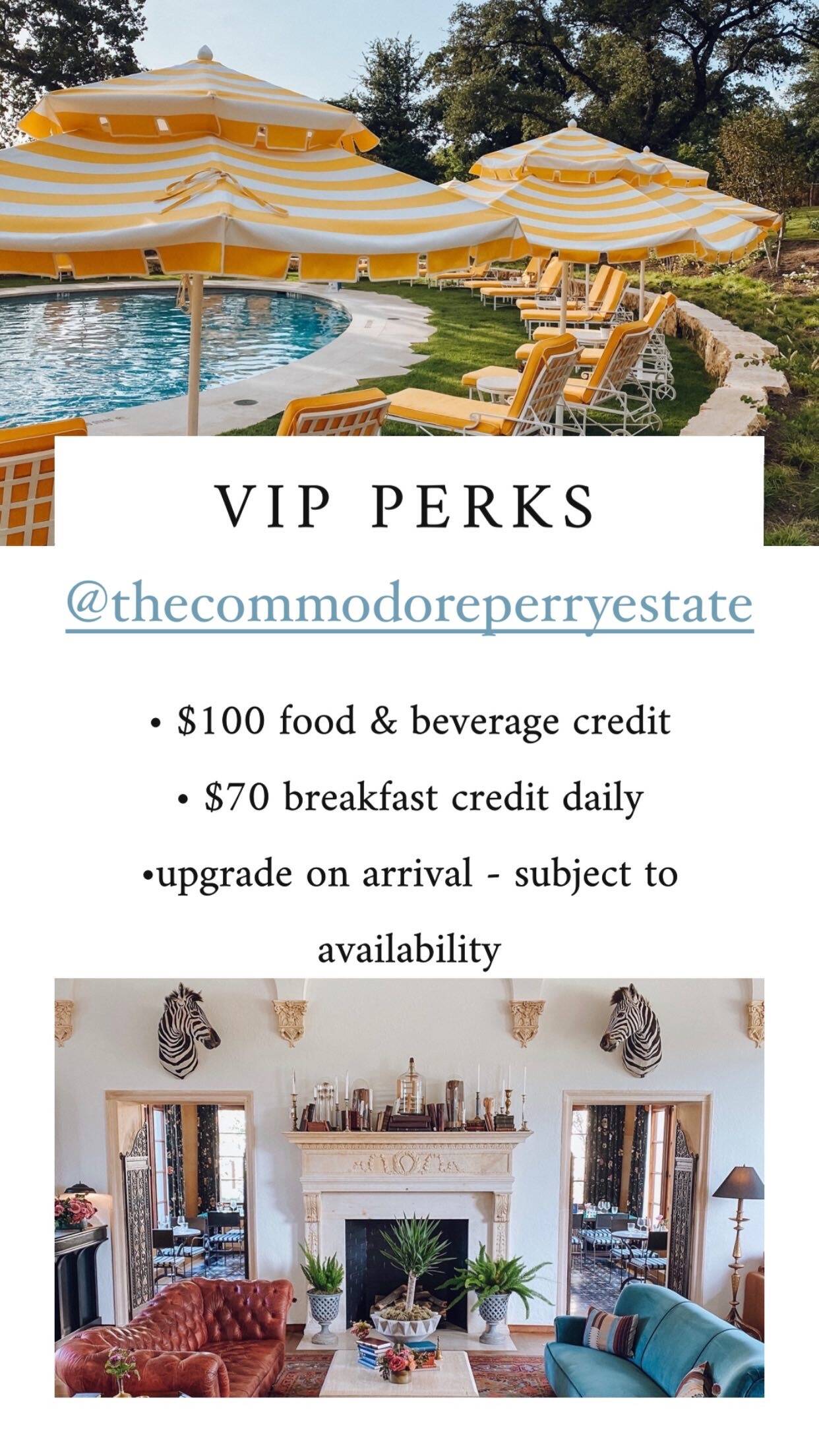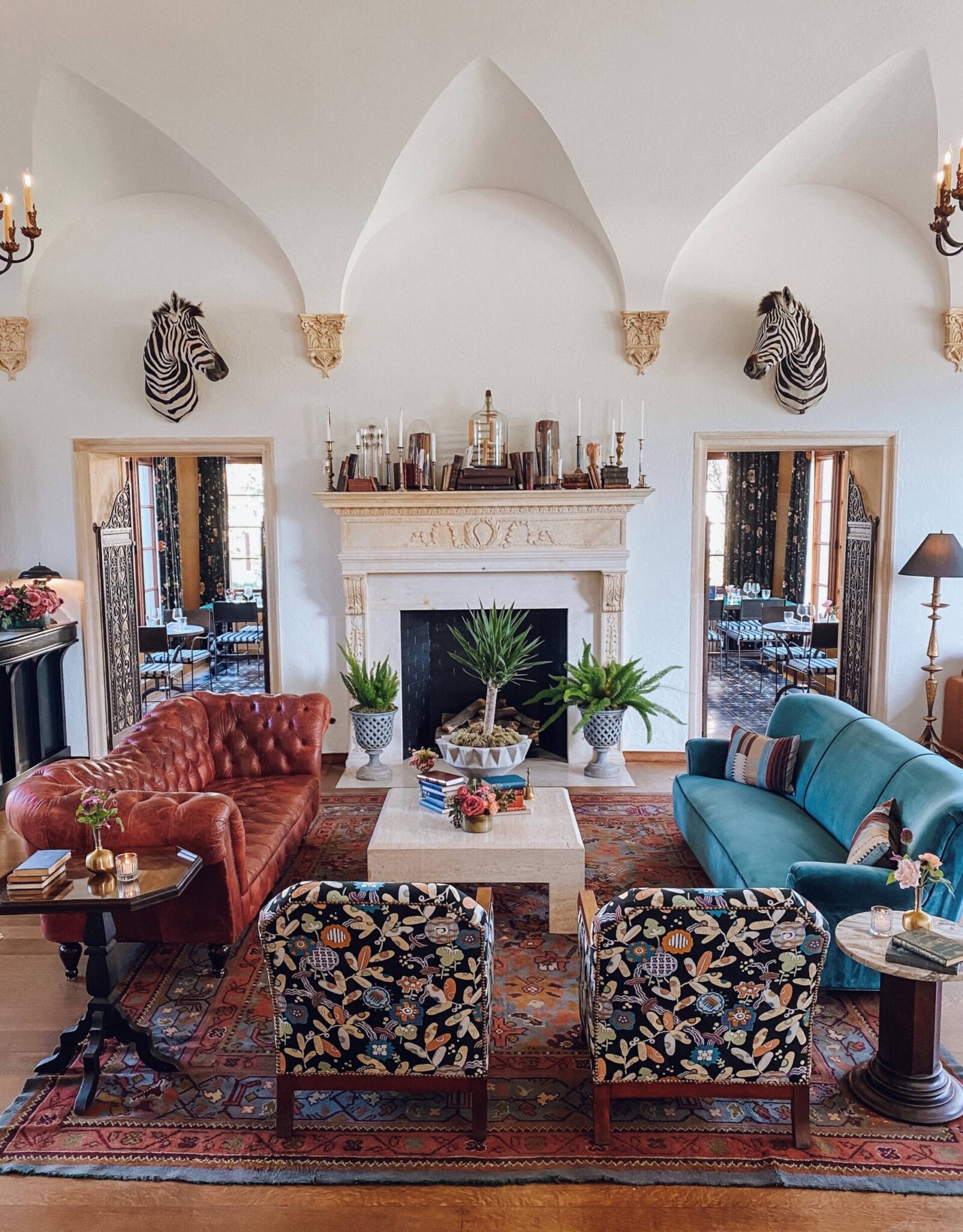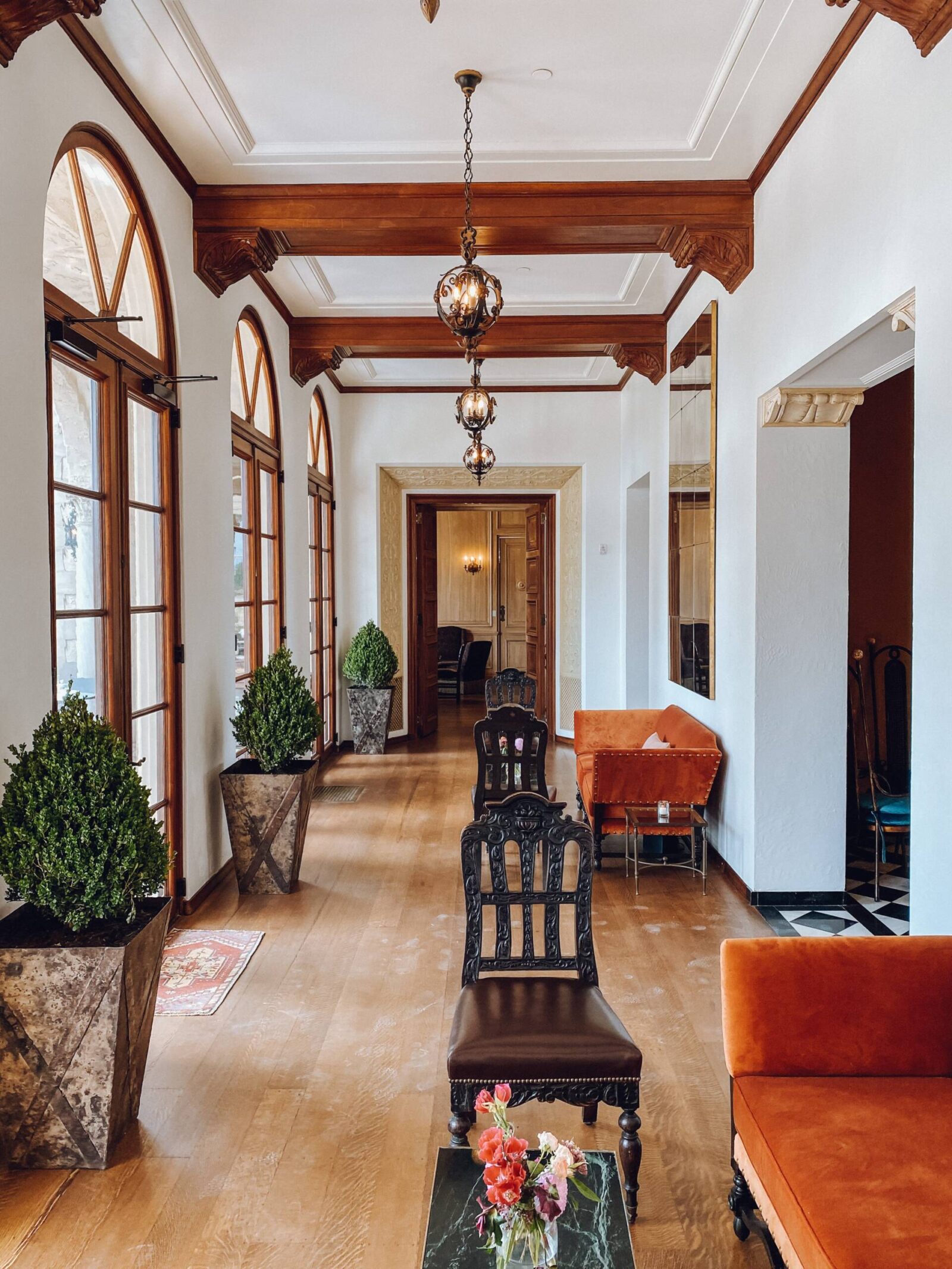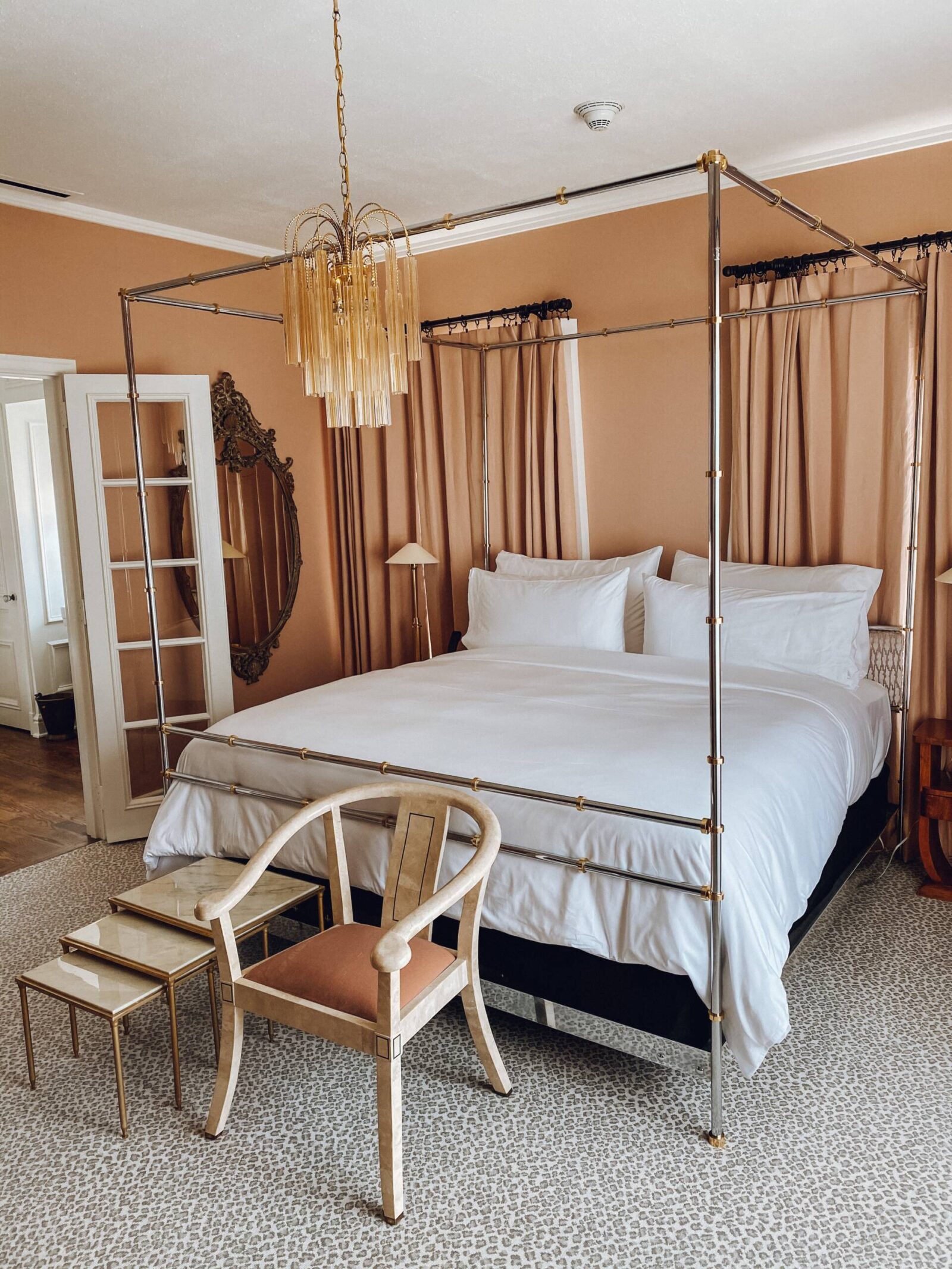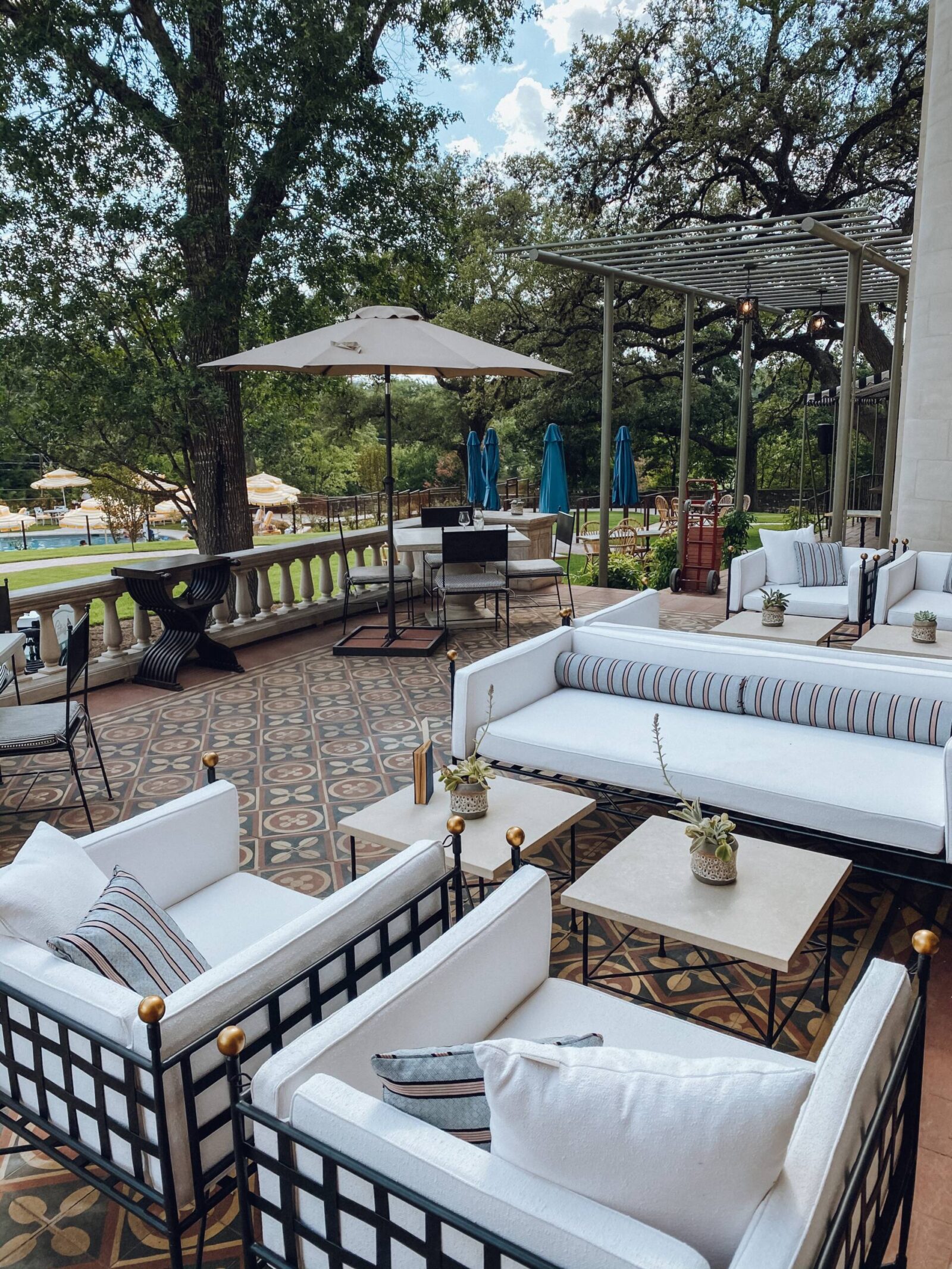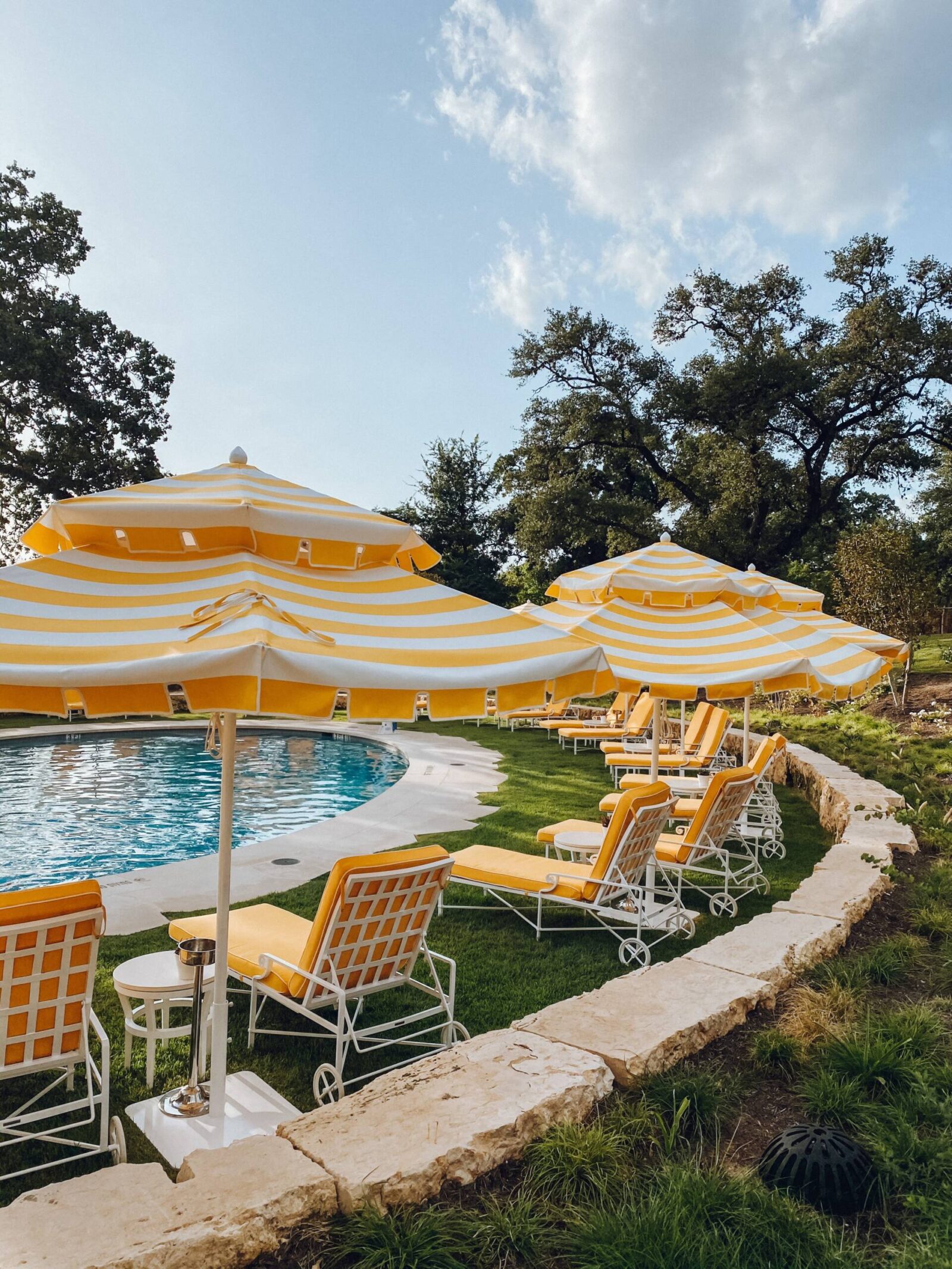 Welcome to Auberge Resorts first urban property right here in Texas. This restored estate from 1928 not only has the original 10,800sq ft mansion but a new Inn with 42 rooms & 7 suites. The vibrant colors & textures along with cool accidents come from acclaimed interior designer Ken Fulk. You can grab a cocktail and wander the property, they want you to feel at home.
ROOMS: Mansion Suites– Five unique spaces to choose from which are located in the original home. The La Verne suite feels like you stepped inside a jewelry box- with floral fabric covering the walls and ceiling. Book the Mr. or Mrs. Perry Suite separately or combine the two to have over 2,200 sq ft of space. Inn Rooms- Patio or Gallery option with four poster king beds and my favorite amenity: customized cocktail cart. Inn Suites– for more space along with additional benefits choose 1 of 5 suites at the Inn.
DINING: led by a husband and wife team the cuisine at the estate is rooted in Texas heritage. Luties, which is set to open Fall 2020, will be local, organic and modern. I got to enjoy the hush puppies with truffle, twice fried french fries and the grand aioli during my visit…with a glass of rosé of course.
ACTIVITIES: the estate has set up many experiences for guests to enjoy- from personalized picnics, ice cream cooldowns or my favorite the weekday punchbowl. ask for Kevin. They change seasonally so I can't wait to visit in the fall.
VIP PERKS: $100 Food and Beverage credit, daily breakfast credit & upgrade on arrival!
---