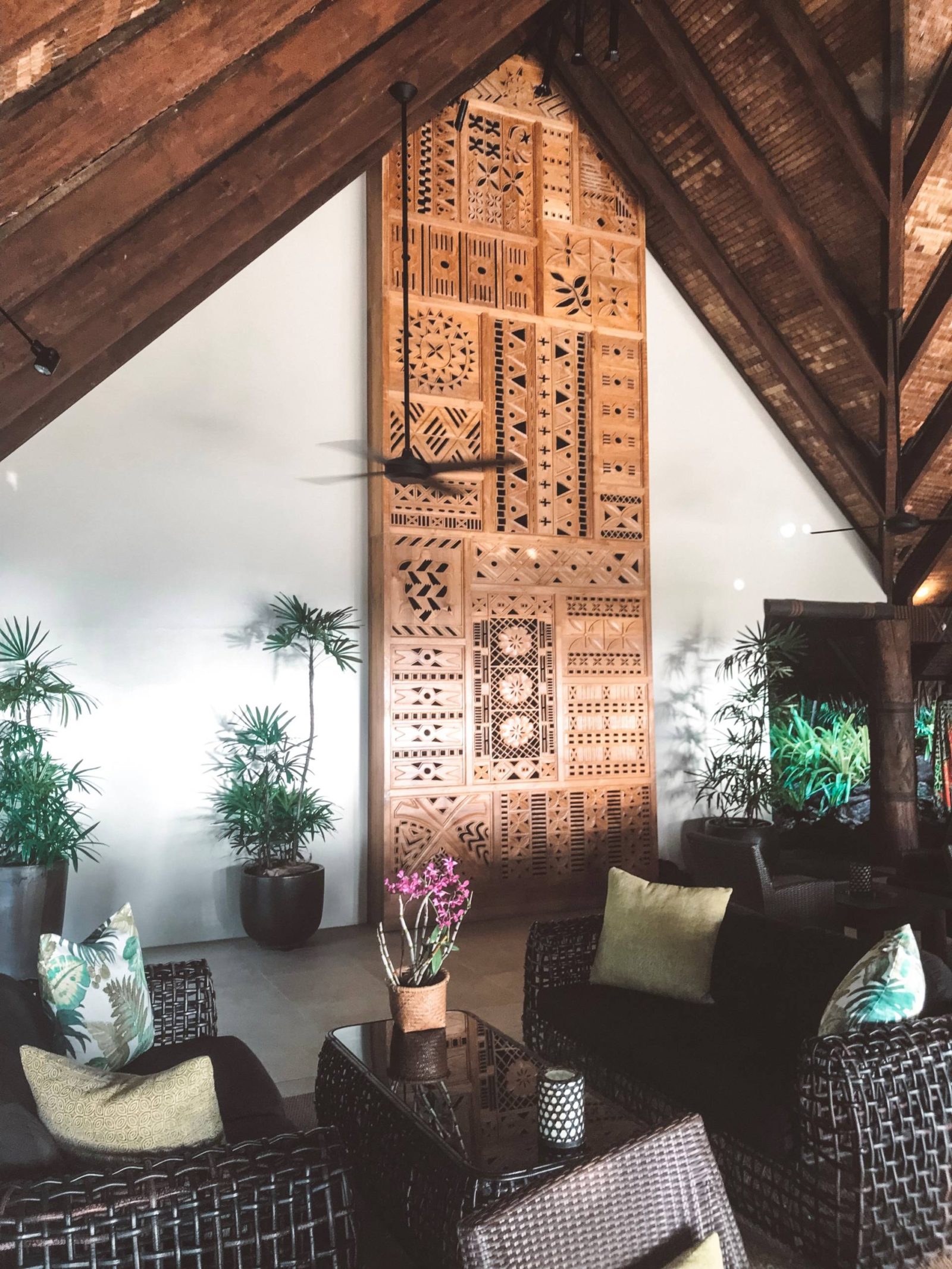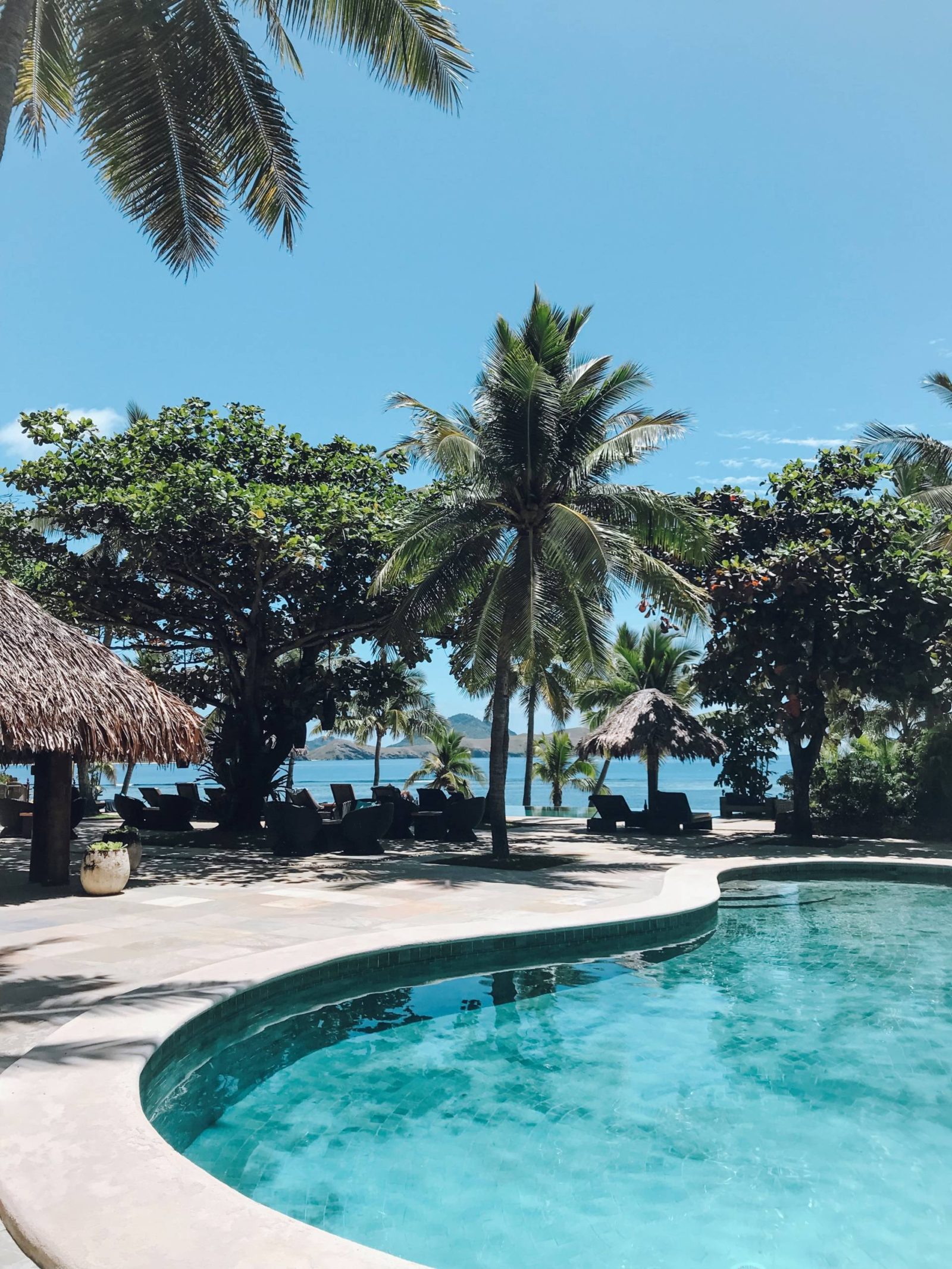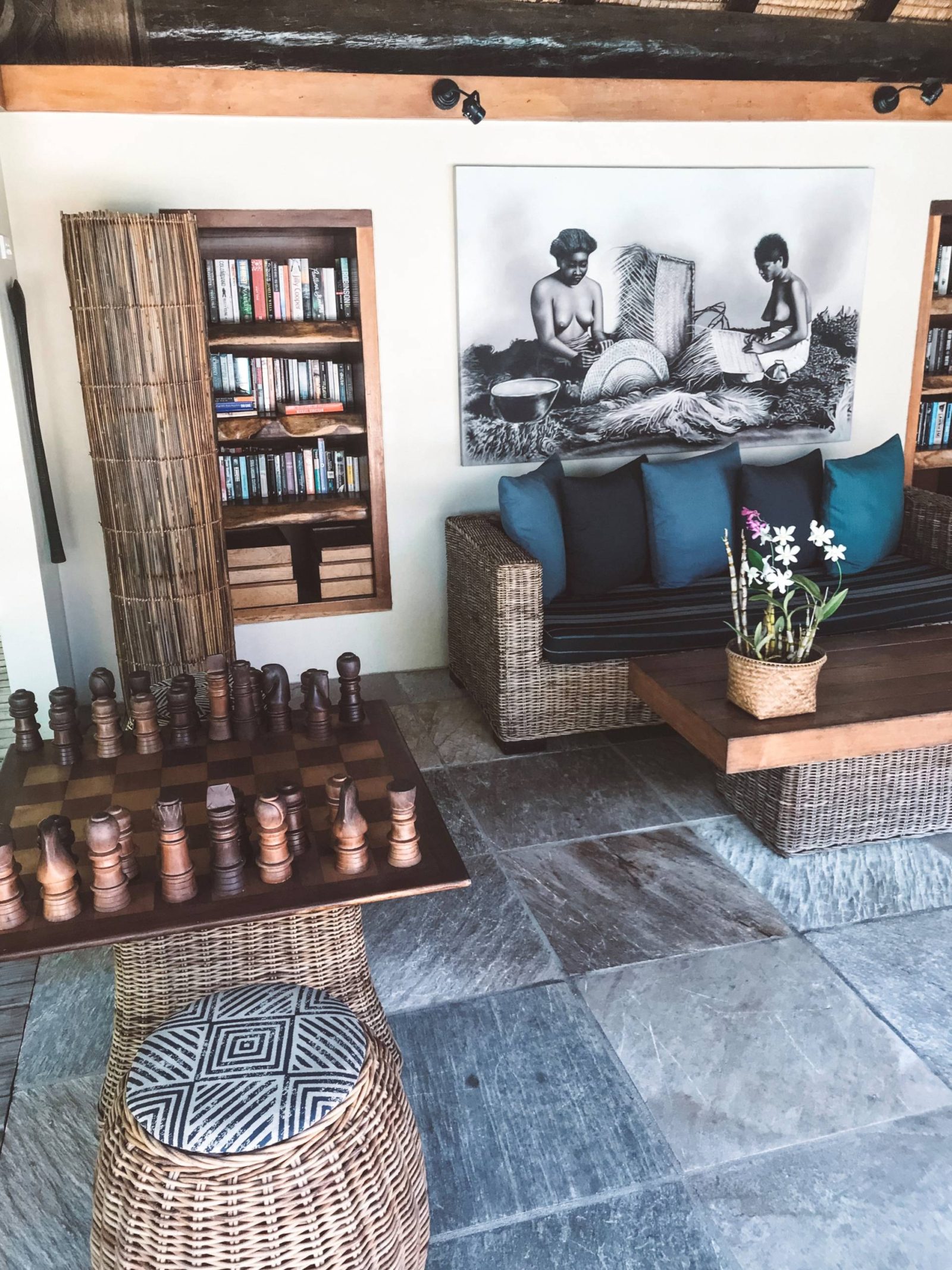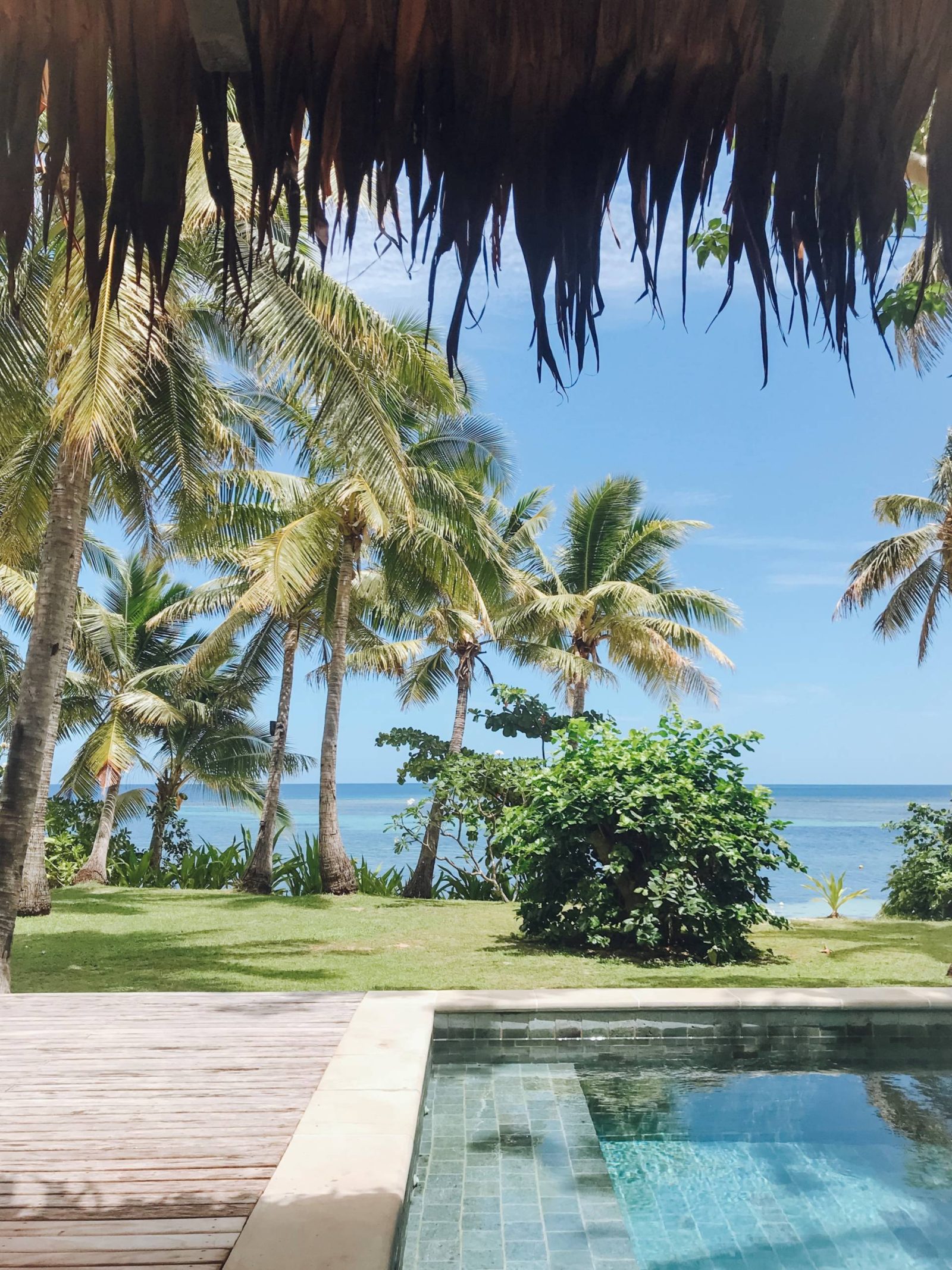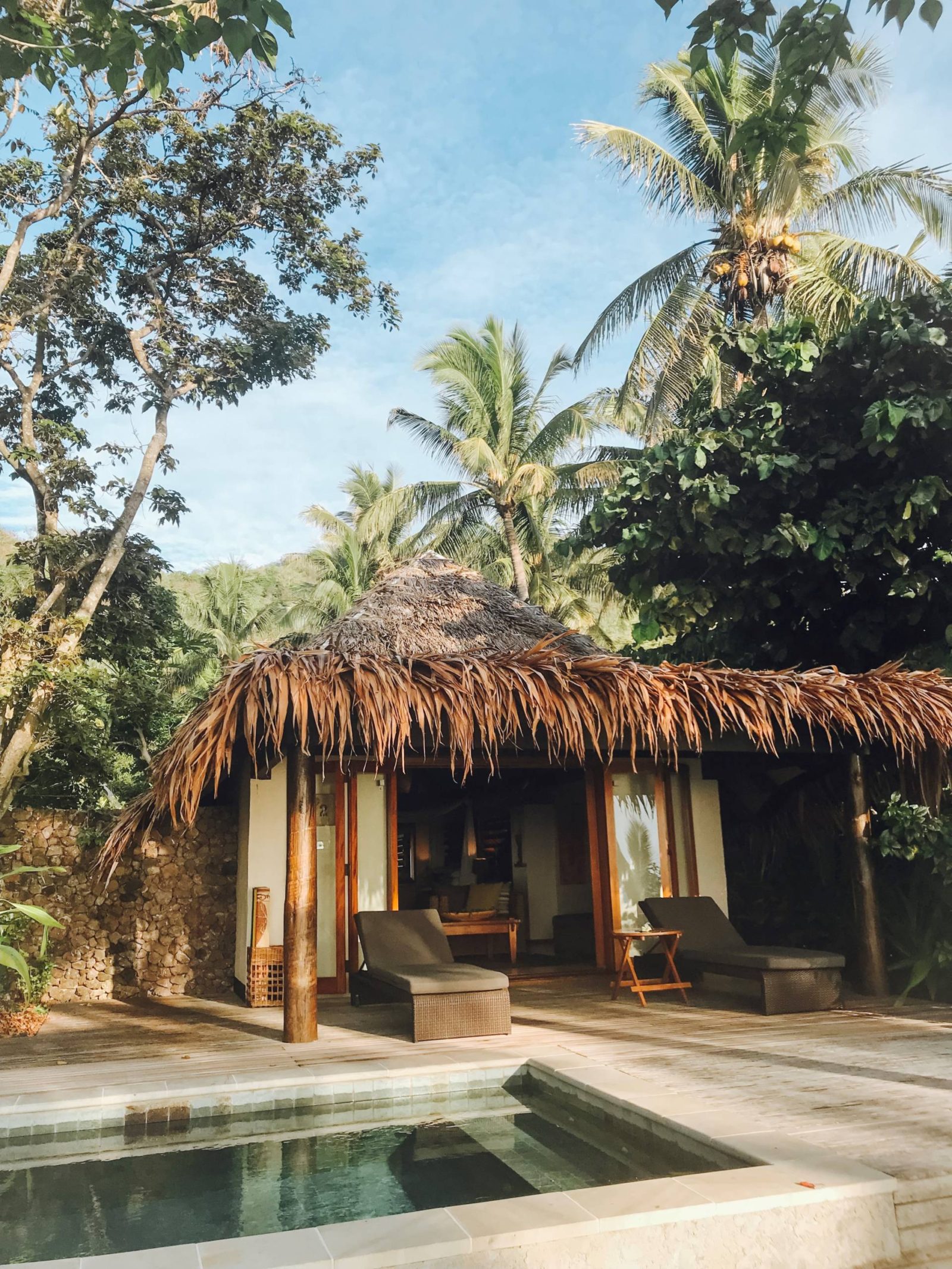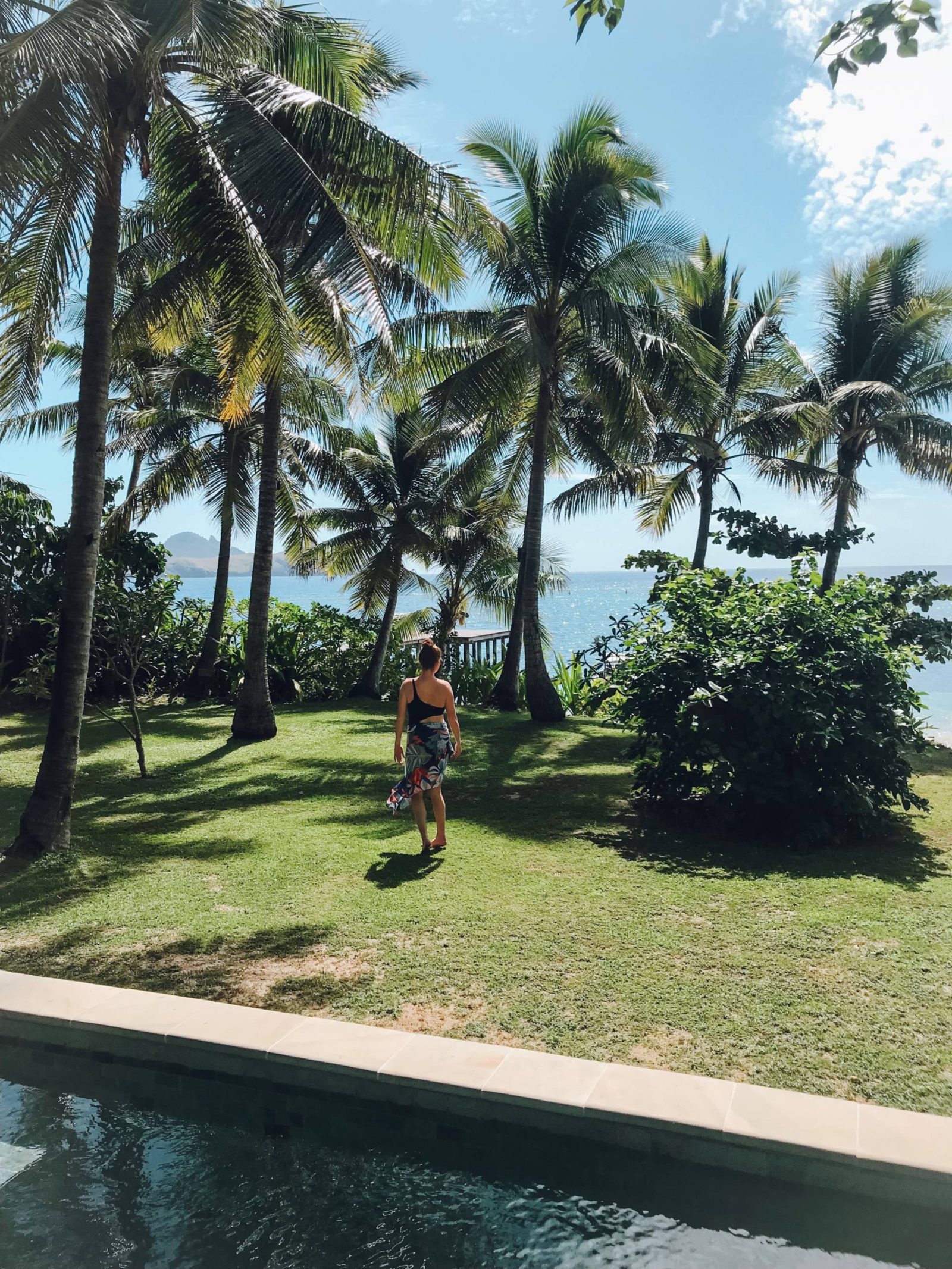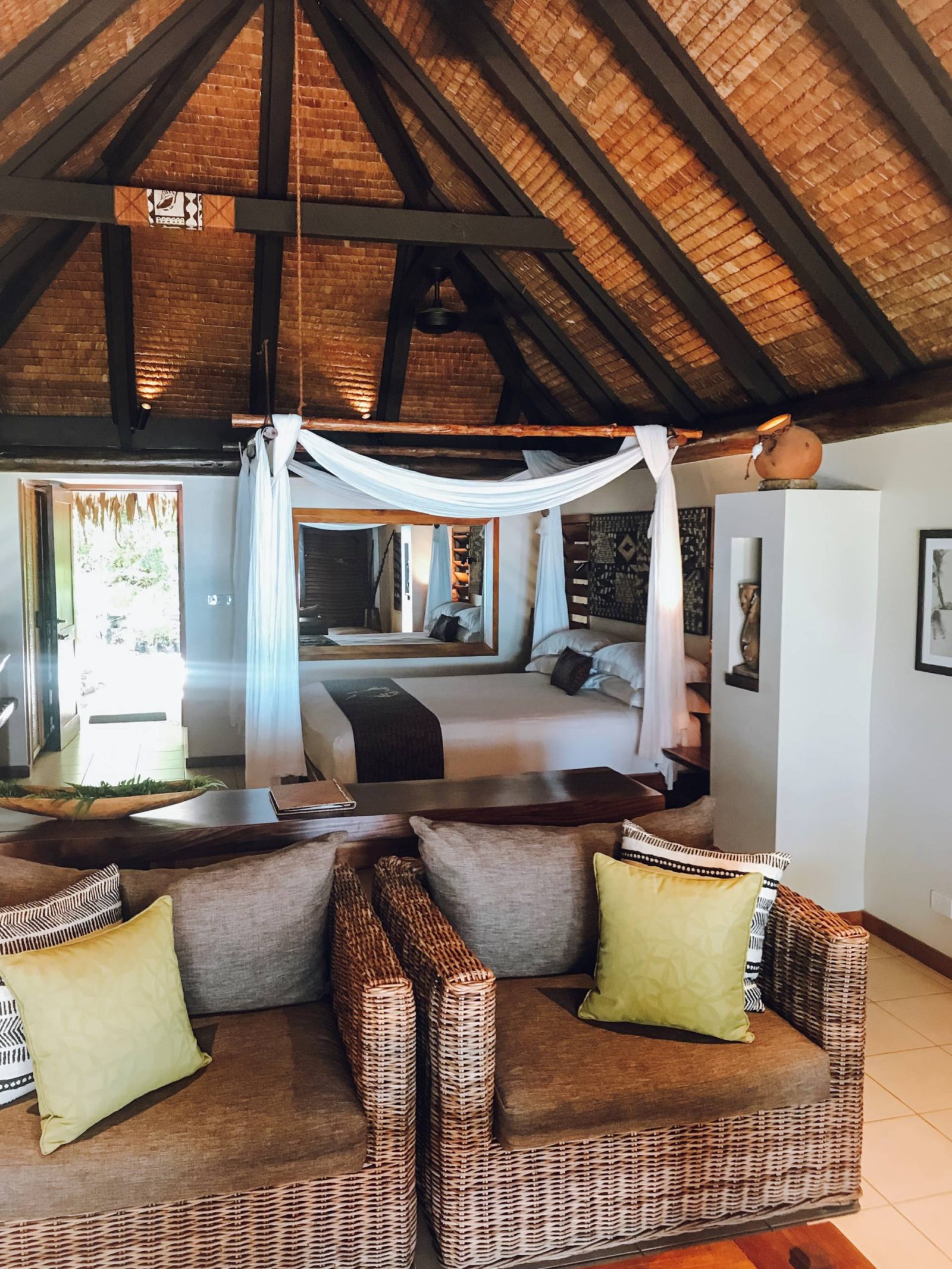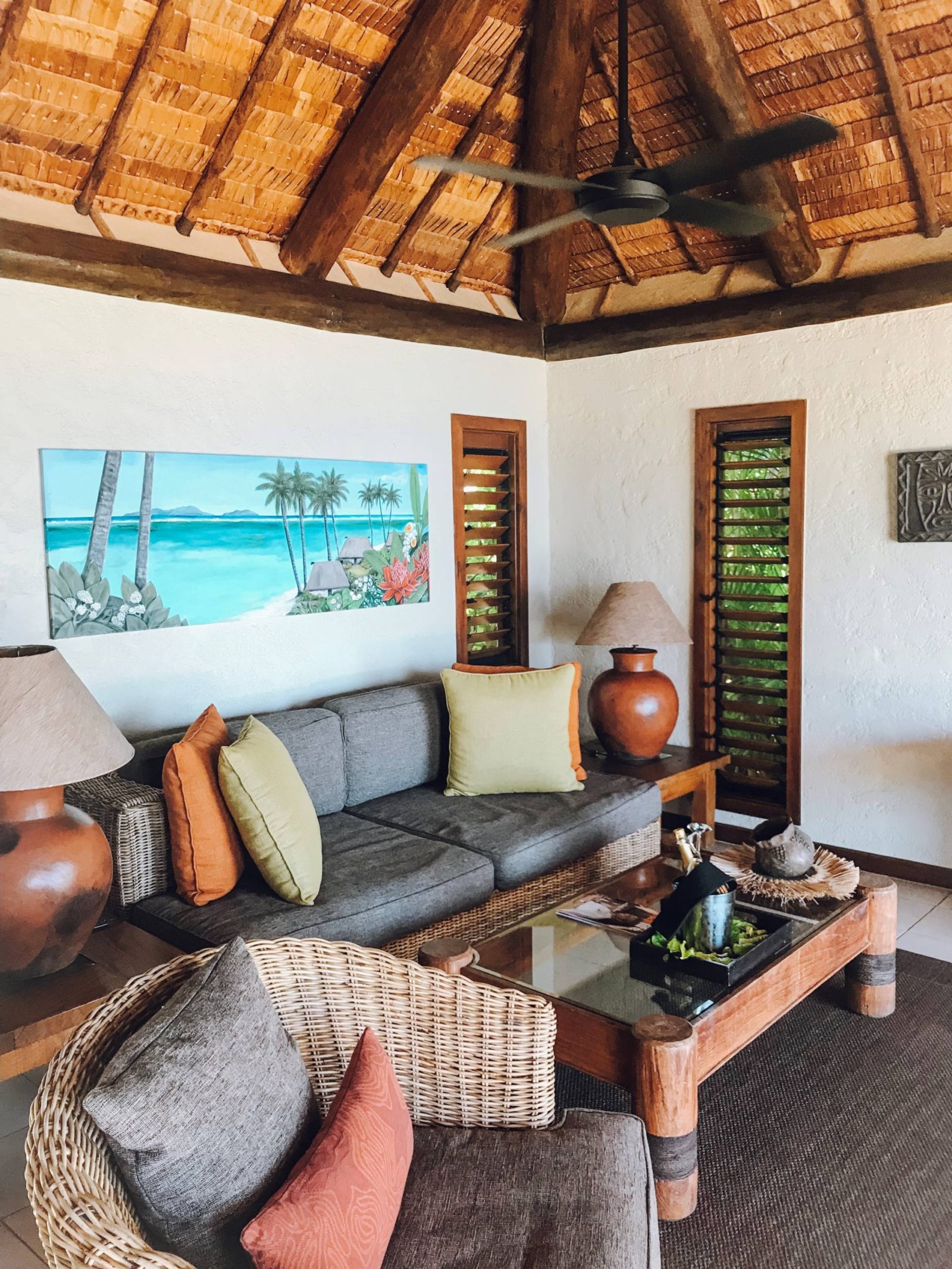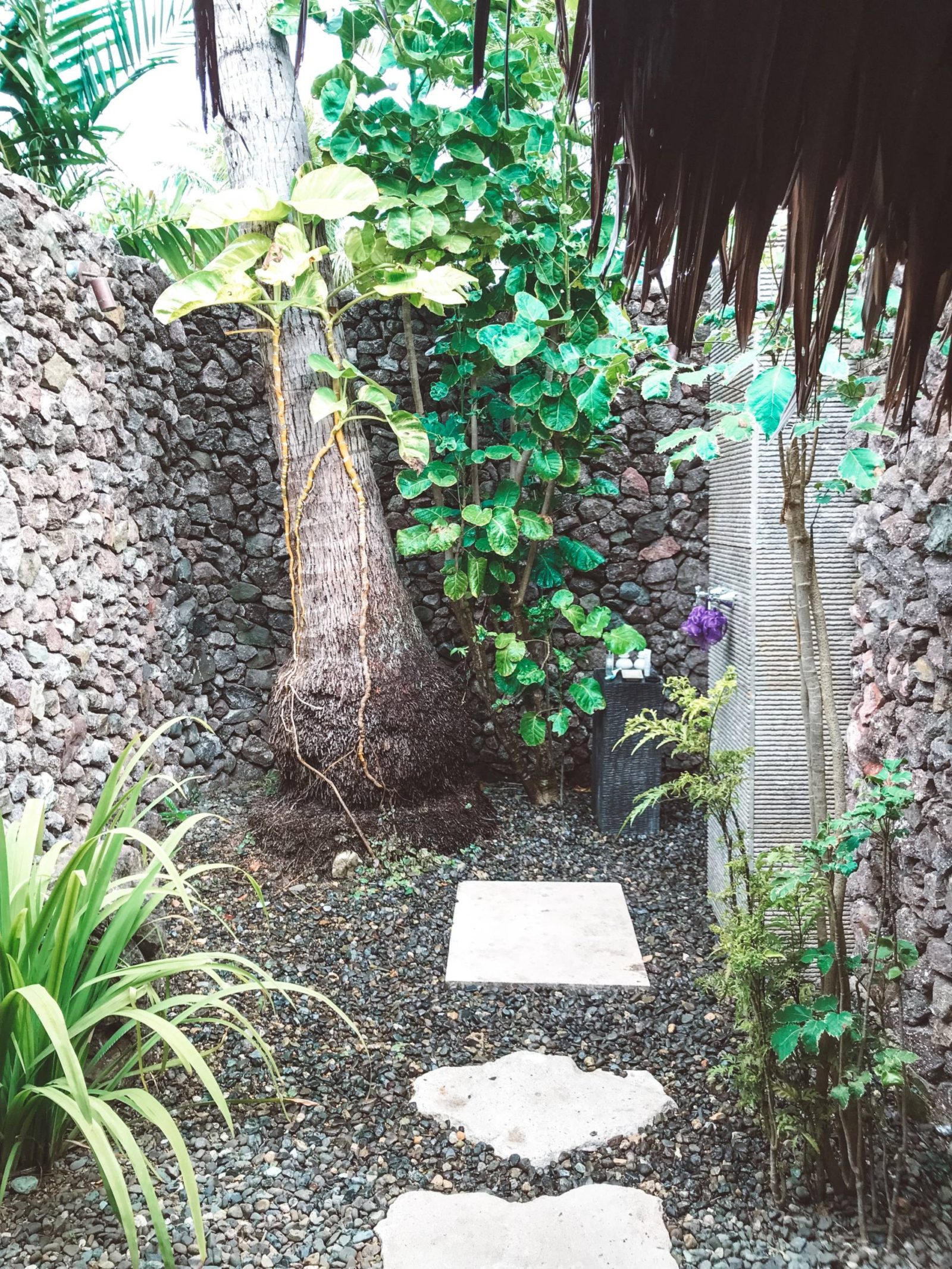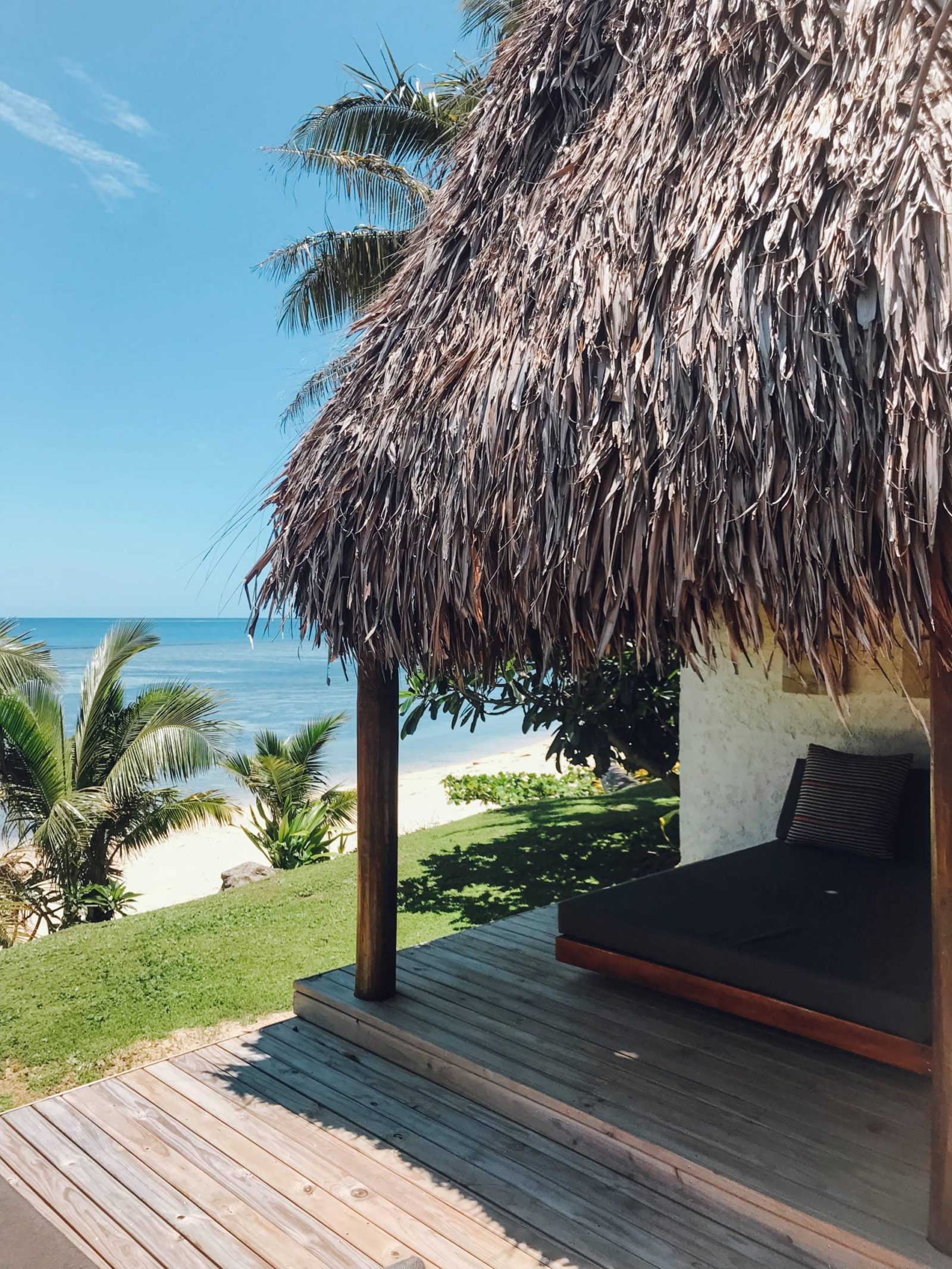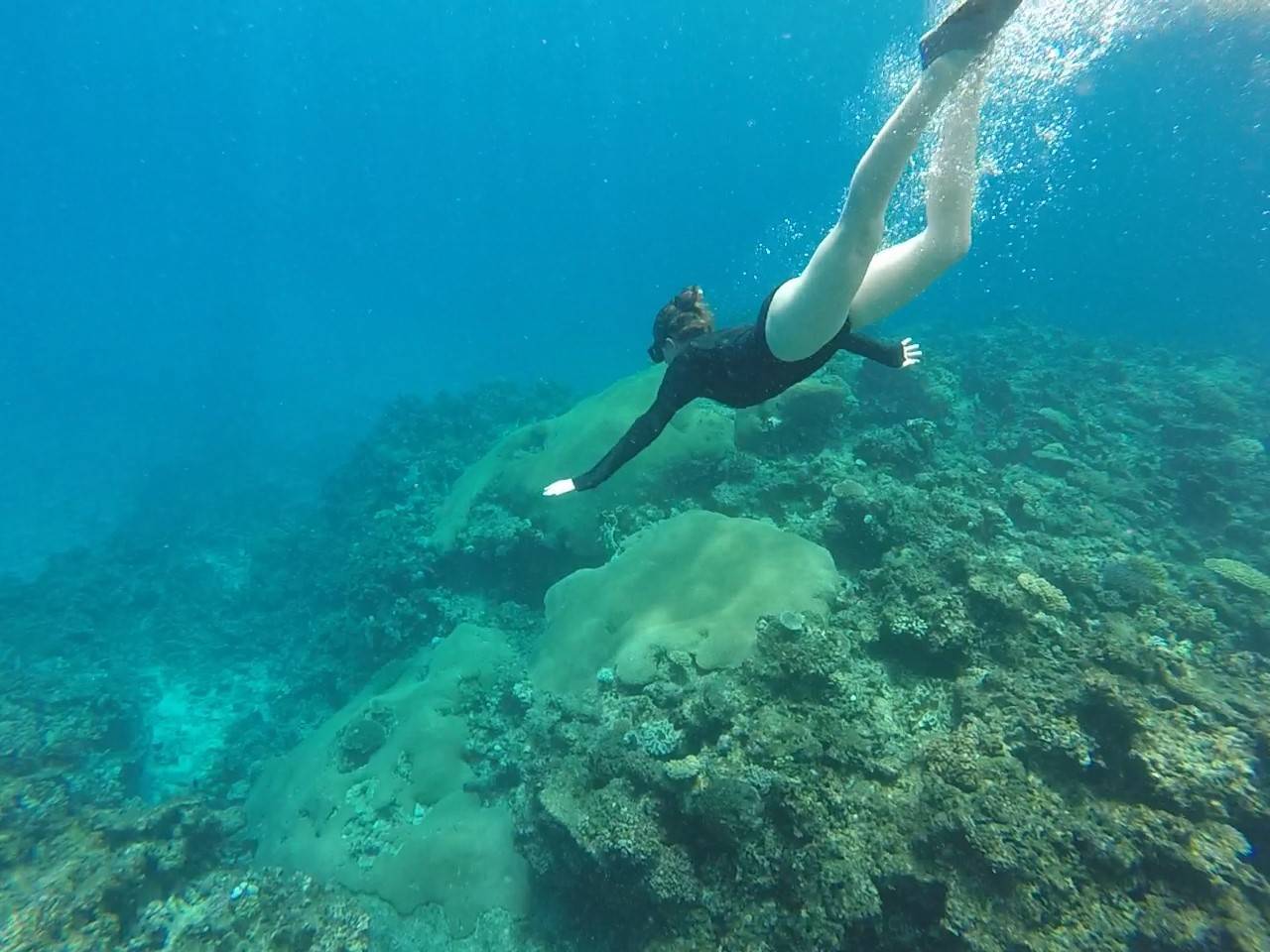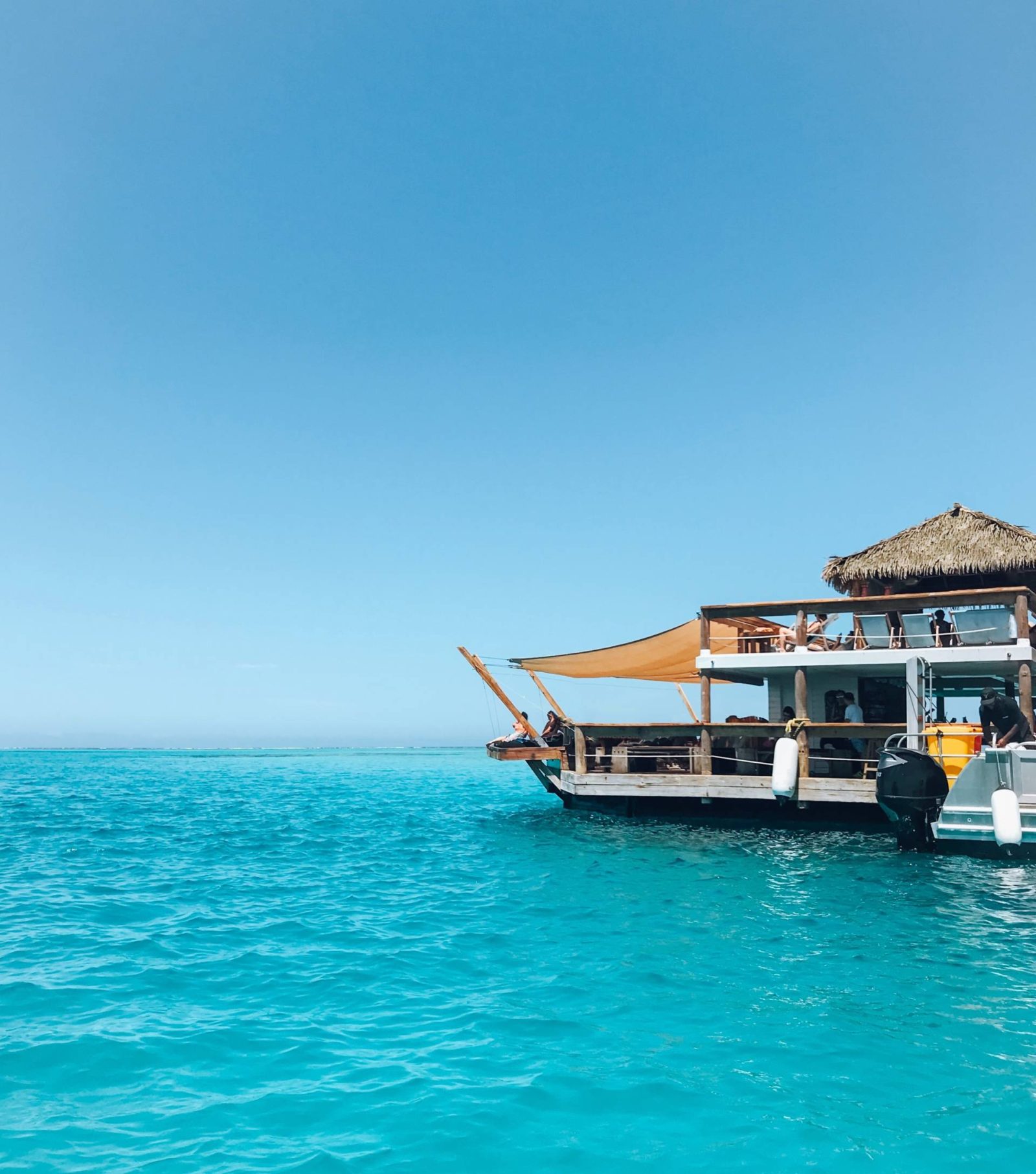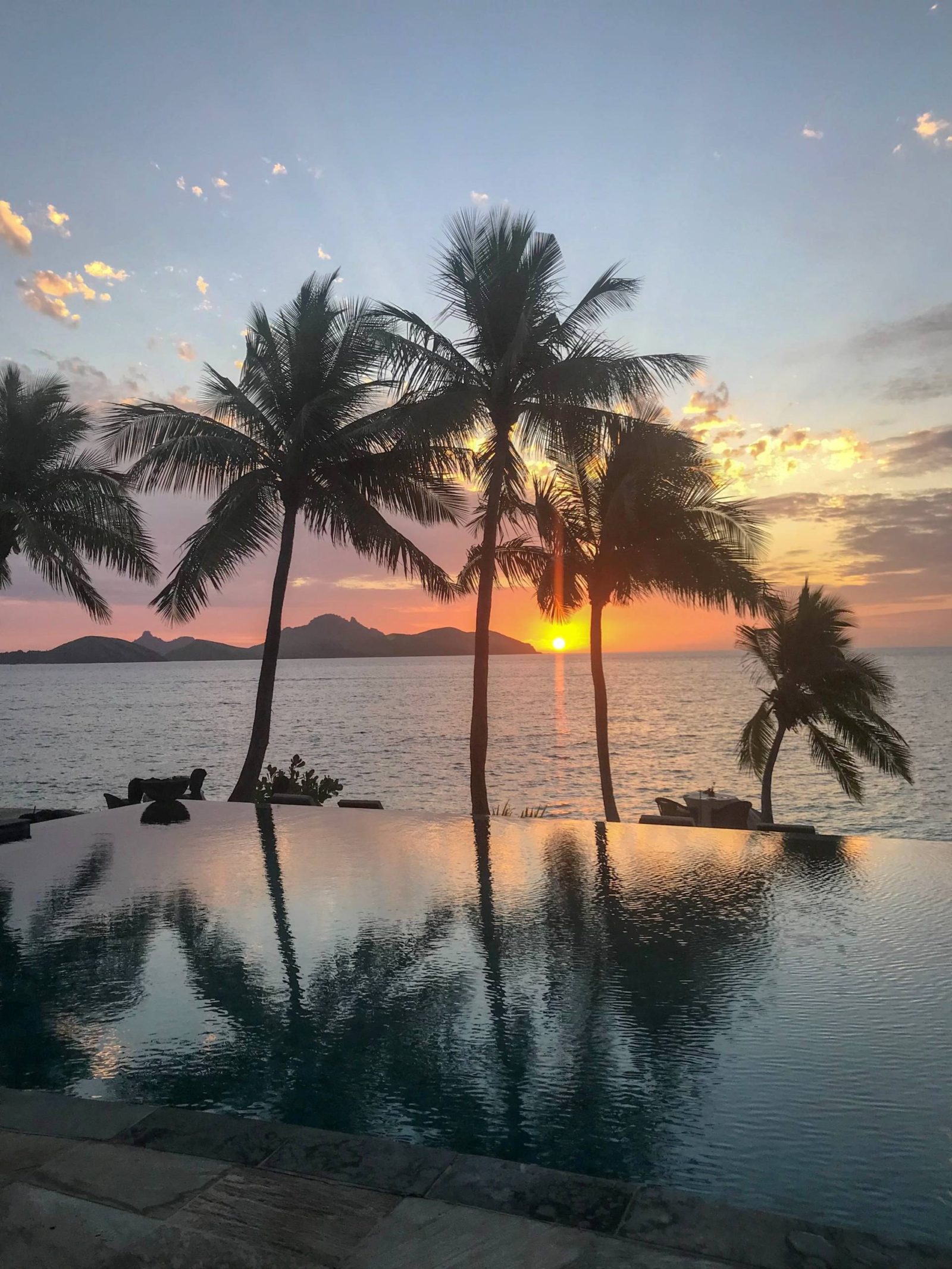 Located just a 15min helicopter ride from the airport or 1 hour ferry is the beautiful island of Tokoriki. I have experienced many welcoming cultures but nothing like the Fijian people…from the moment we arrived on property I felt at home & instantly relaxed. The entire staff came out to welcome us in song and from then on out we were considered family. This is one property I can't wait to return to- Bula Bula from Tokoriki Island Resort .
---
VILLAS: with just 36 rooms on property and direct beach access from all bures/villas it gives the feeling of your own private oasis. All rooms come with king bed, a/c and my favorite feature- outdoor shower! Note: no wifi or TV in all rooms Three categories to choose from: Beachfront Bure- Beachfront Pool Bure– (a must upgrade for the plunge pool) and Beachfront Pool Villa- with an added living space along with daily laundry and in room canapés.
DINING: one main dining room serving breakfast, lunch and dinner but the menu continues to change daily with fresh ingredients so always something new. (also accompanied by live music) Wednesday night is a Fijian buffet with sushi, Indian, Italian and more. A reservation is a must for Oishii Teppanyaki- 8 seats nightly for a fun dining experience. Specialty in room dining along with unique locations around the property can be booked for a romantic breakfast or sunset dinner.
SPA: let's talk about a 3 day unlimited massage package! I did not indulge but perfect for honeymooners and people really there to get pampered. I got a taste with the complimentary foot treatment available to all guests.
ACTIVITIES: endless water excursions available at the on site dive shop. Complimentary short snorkel at the home reef most days but the best snorkel happened on the way to Cloud 9. This floating pizza bar in the middle of a reef is something to experience (highlighted on my insta-stories!) Private beach picnics and tour to a local village can also be arranged.
WEDDINGS: perfect for an intimate beach, elopement or vow renewal –contact me for more information & packages
---
You can be as active or as relaxed as you wish- typical day: morning walk on the beach, breakfast, pool time, lunch, snorkel, reading on your private deck, tea time (catch up on emails/social media in the lobby) happy hour w/ sunset ceremony, dinner followed by special Kava ritual/crab races/ or dancing.
There is a special feeling when the entire staff knows you by the second day, anticipates your needs & makes you feel so at home.
---
Stay DEC 1-20 2018 and JAN 5- MAY 31 to receive complimentary helicopter or catamaran transfers!
---