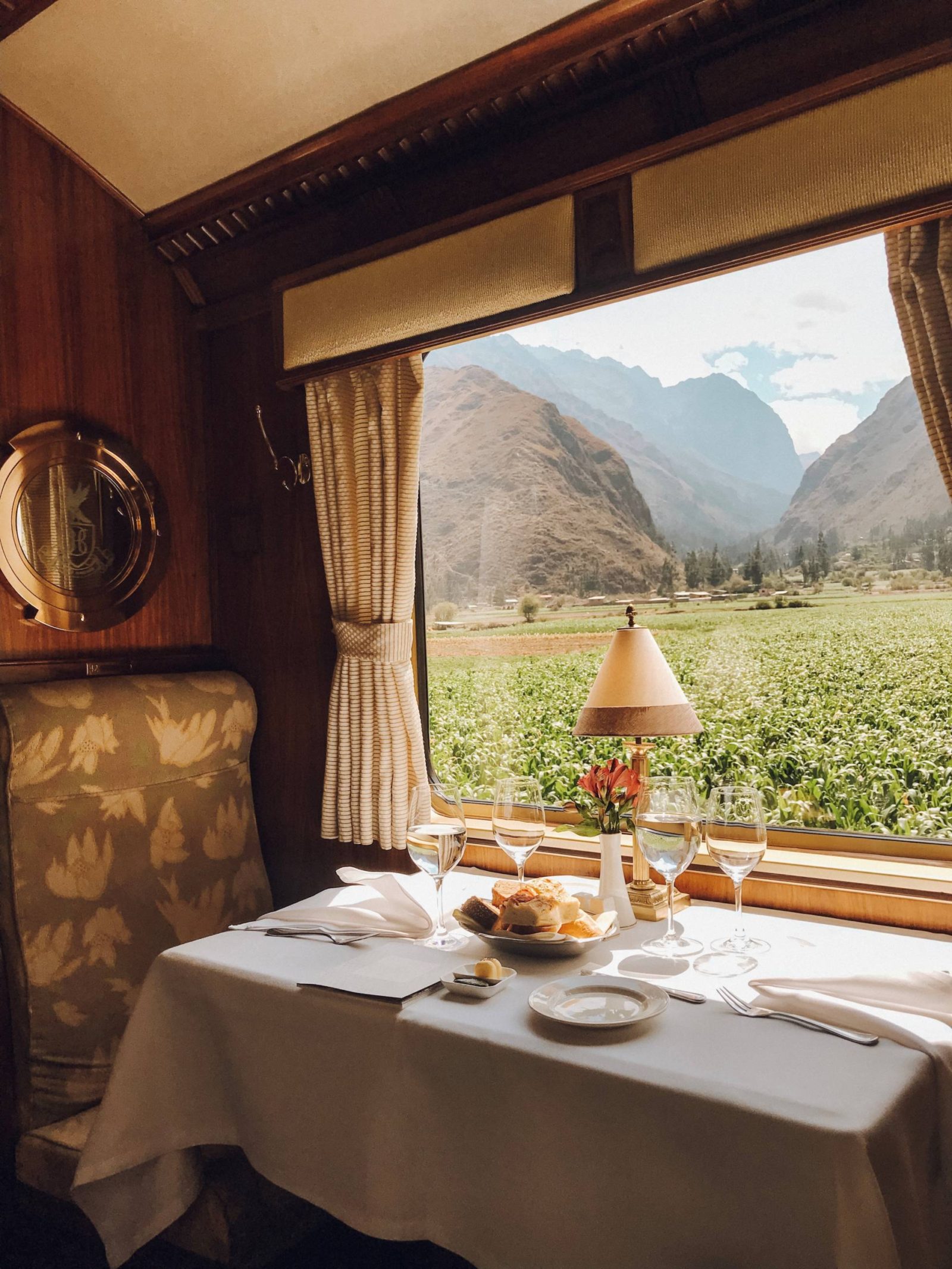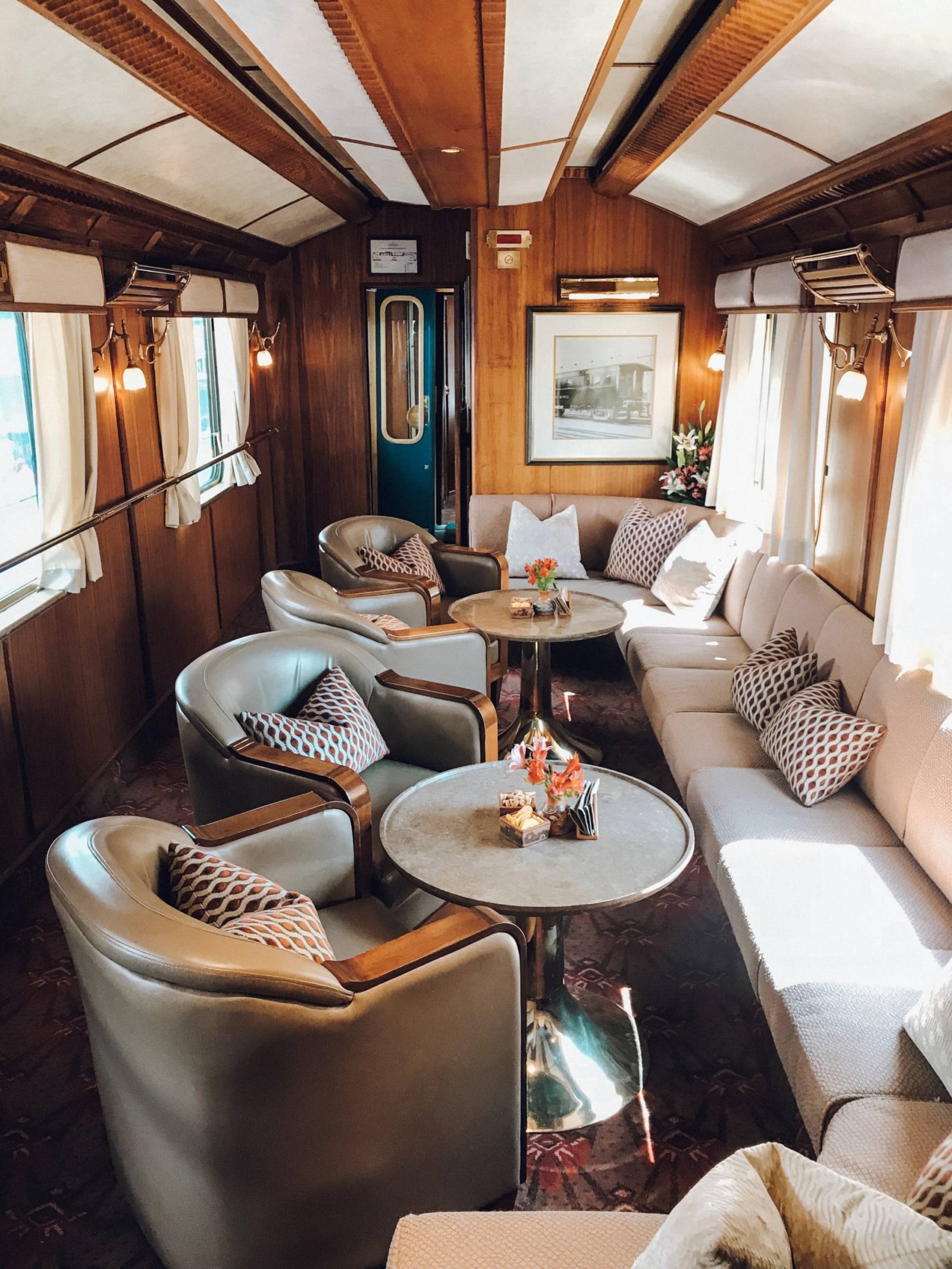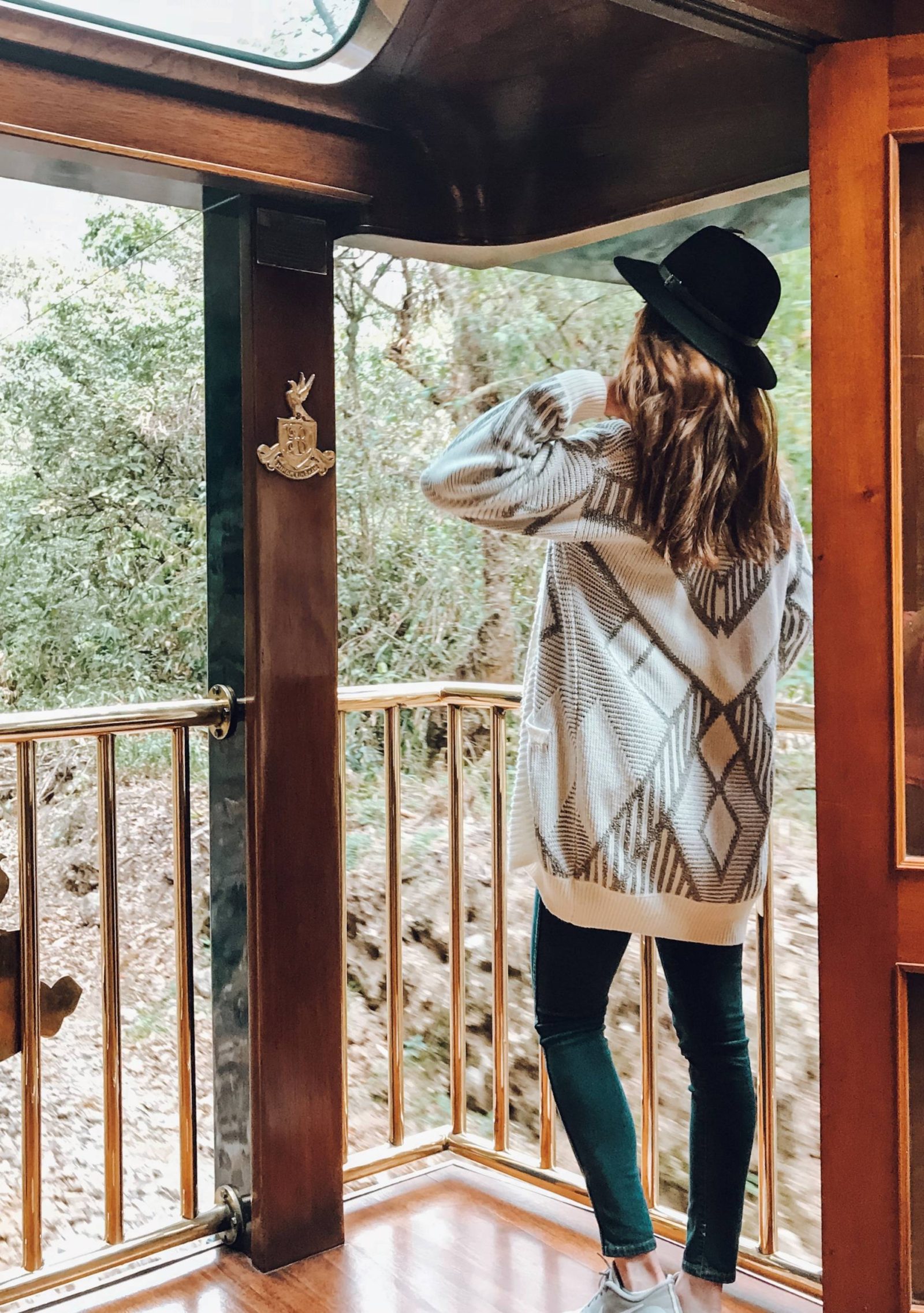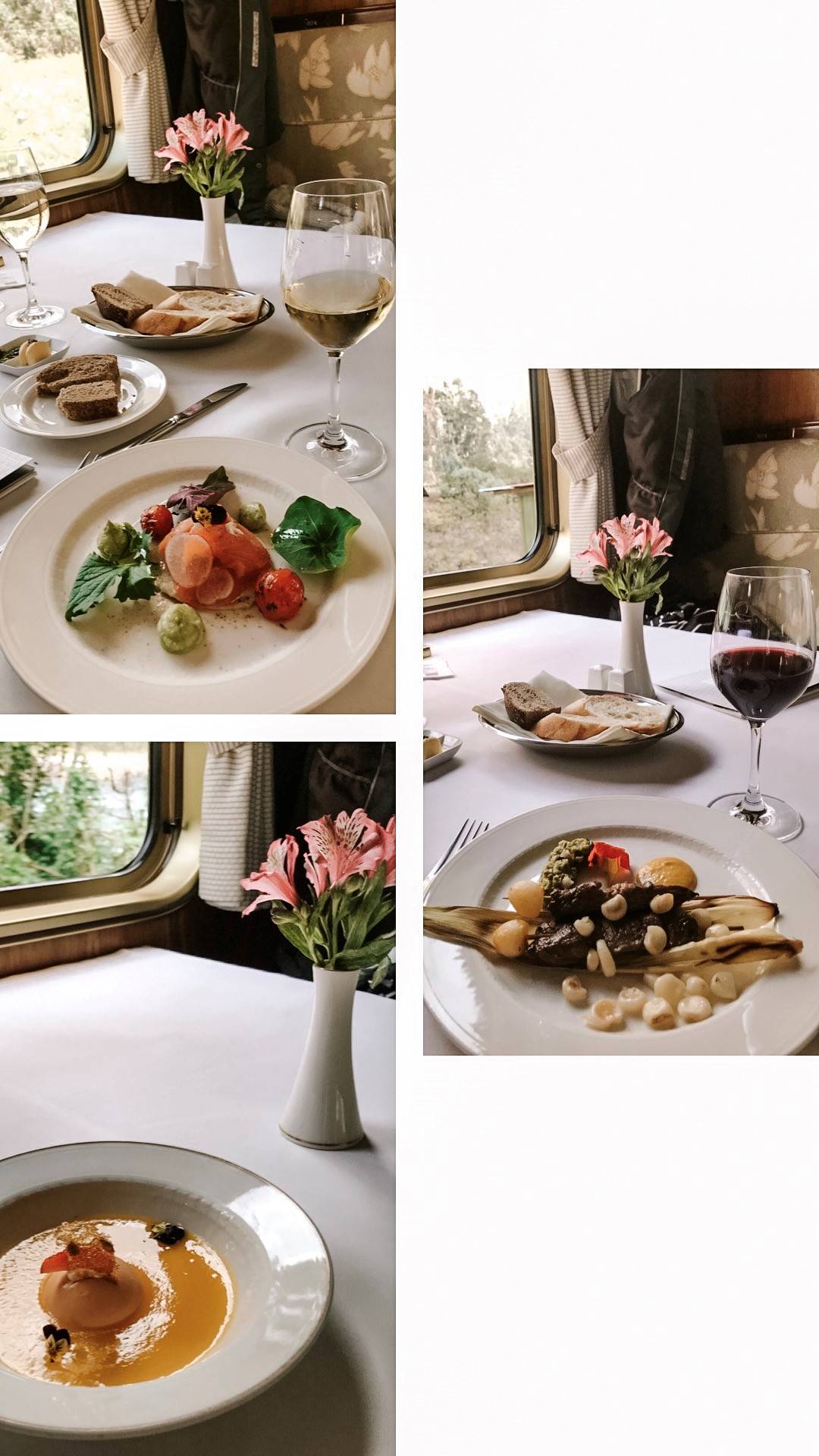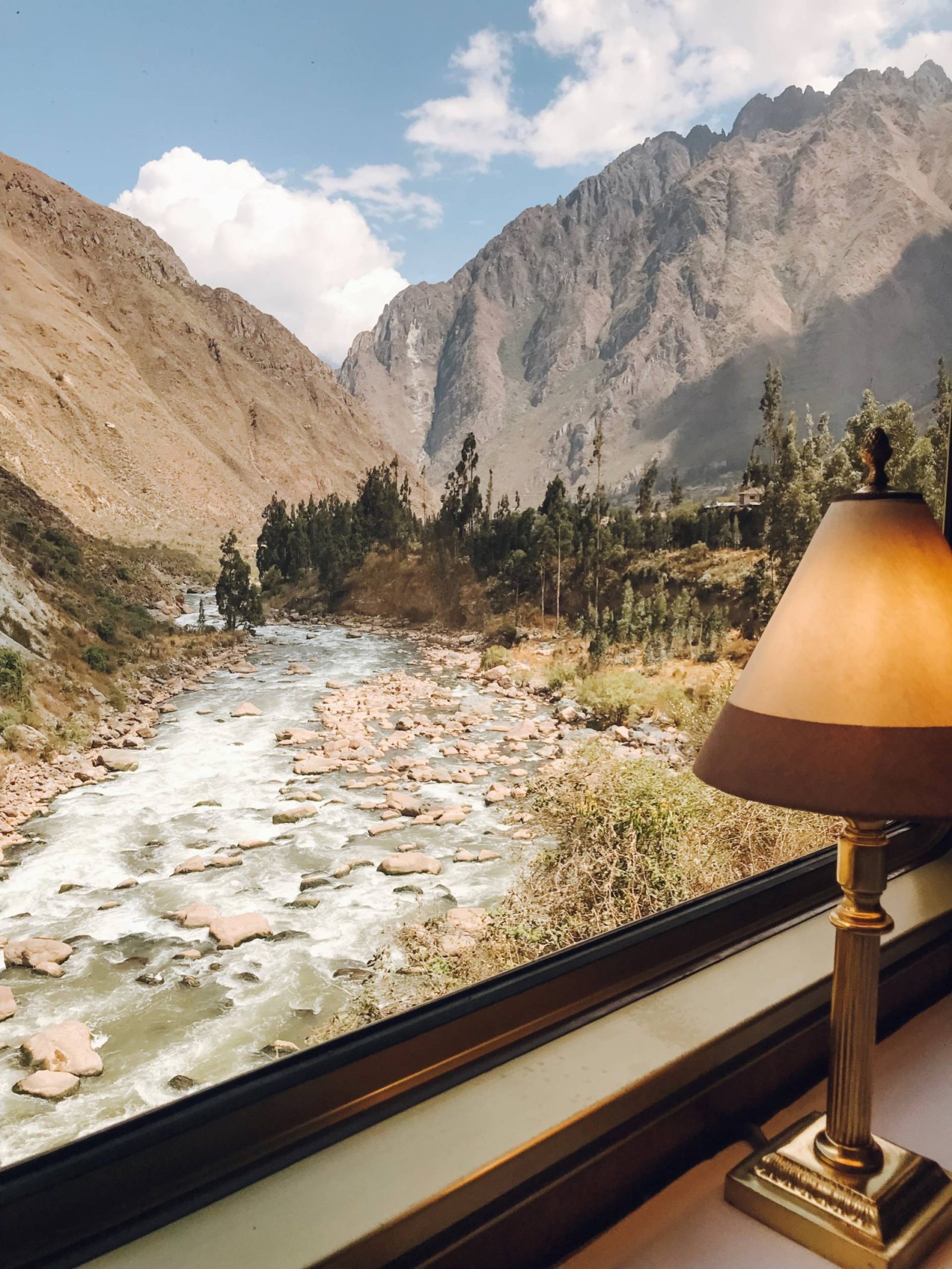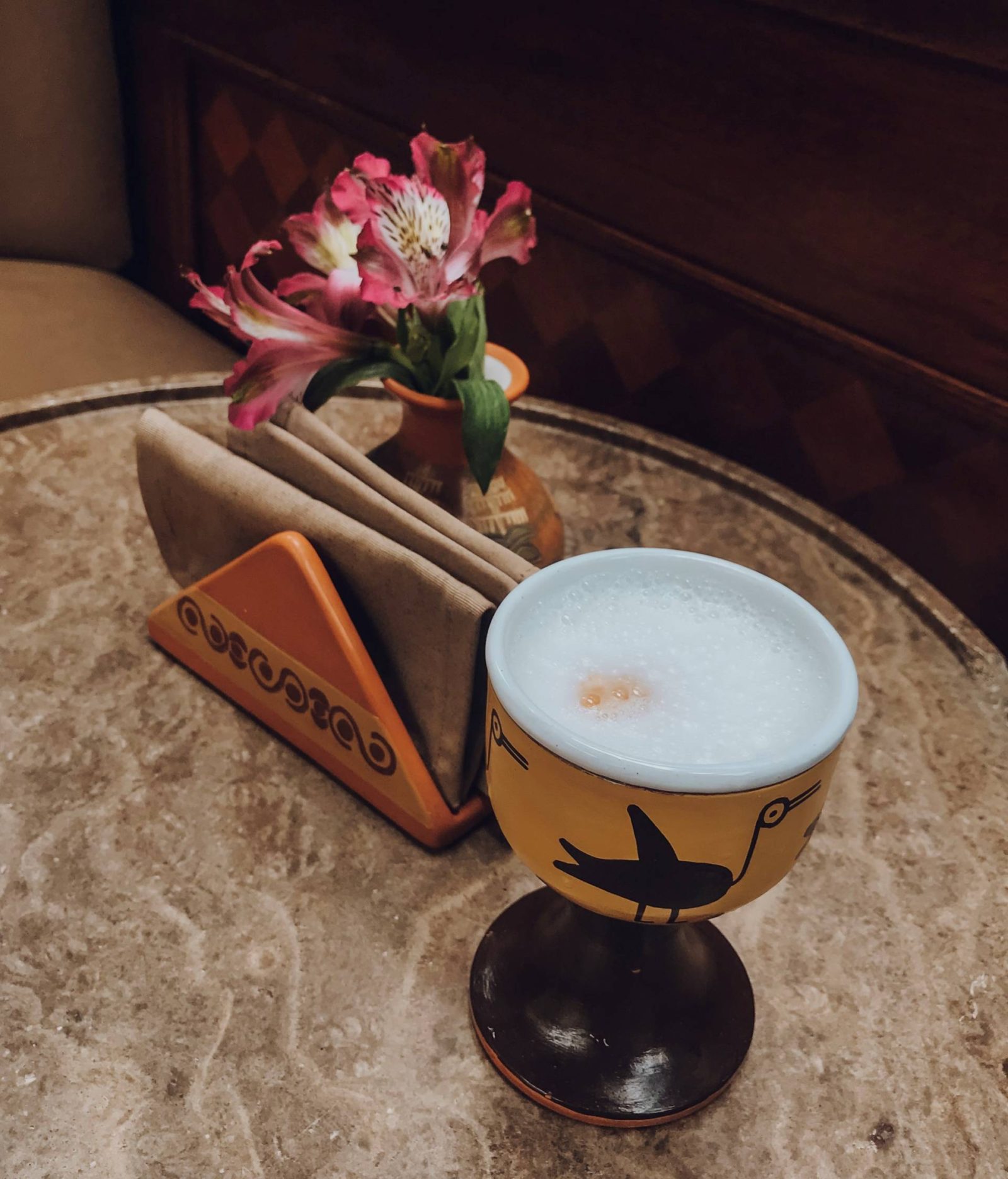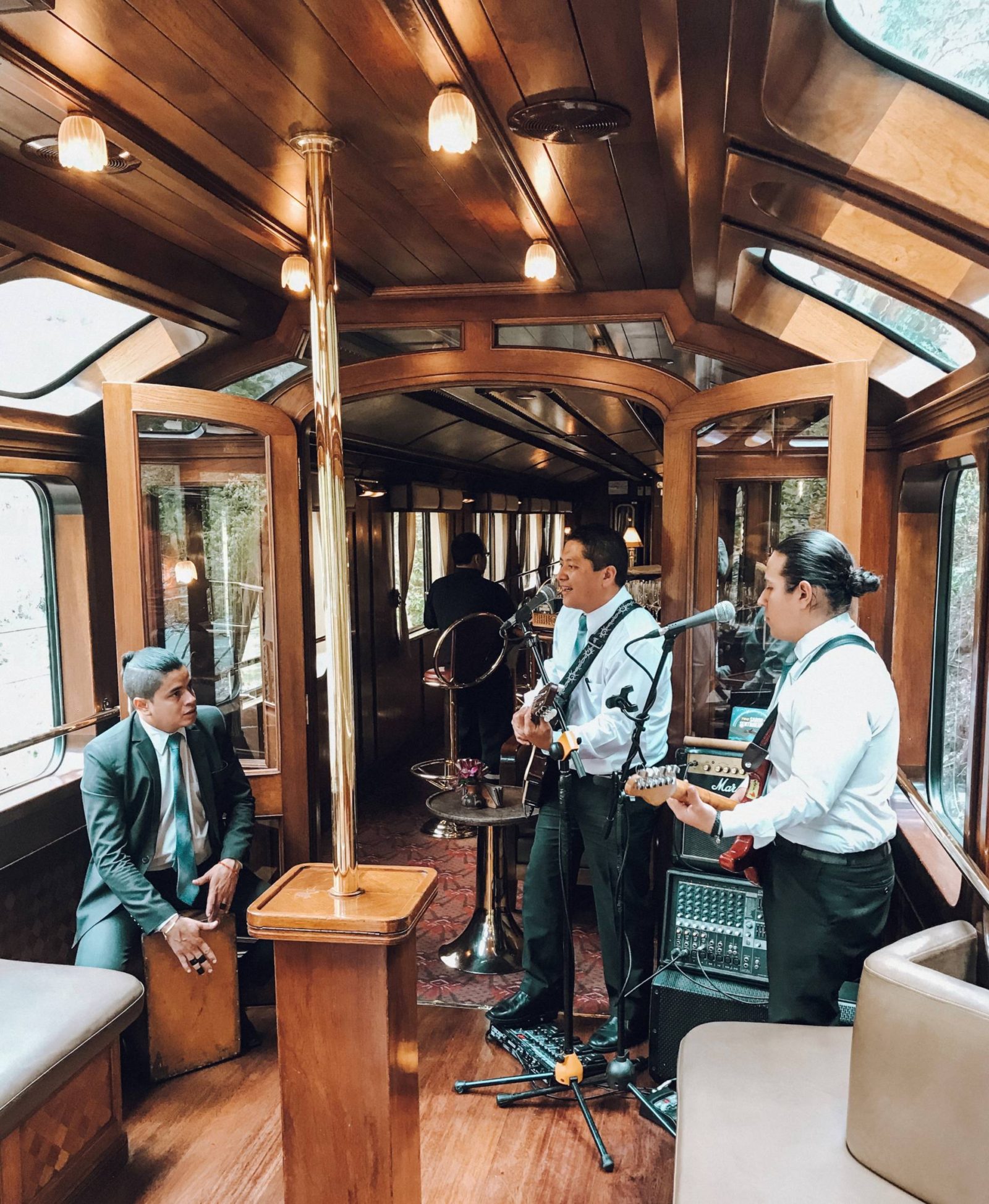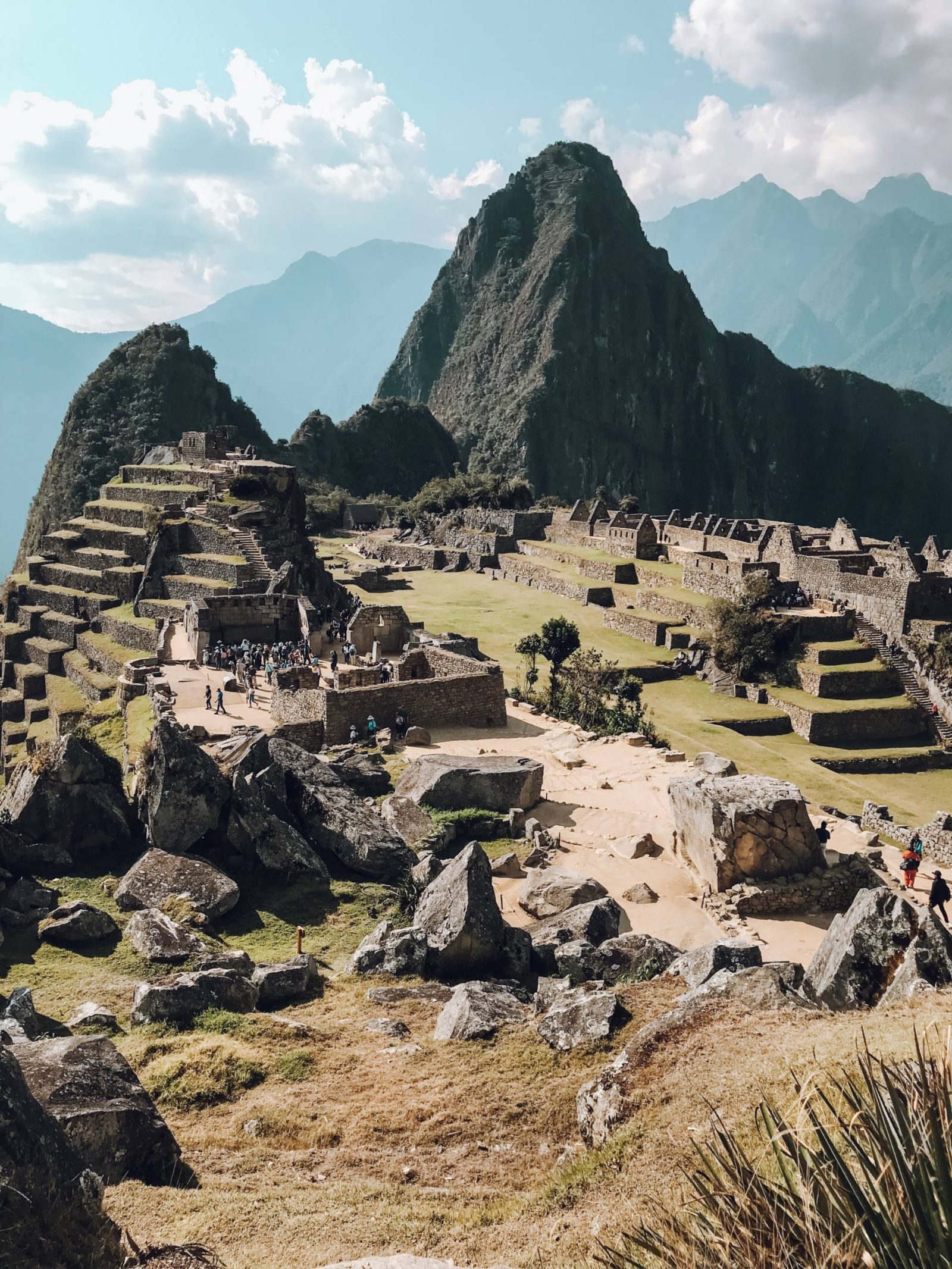 They say it's about the journey…not the destination- but why can't it be both. I got to experience the luxurious Hiram Bingham train up to Machu Picchu & while I couldn't wait to see a wonder of the world I never wanted the journey to end.
The 1920's style train is named after the man who discovered the ancient Inca city & it's definitely the most elegant way to get there: upon boarding you are handed a glass of champagne and shown to your dinning car seats where brunch will be served. Take the time to settle in or head to the bar car/observation car where unlimited pisco sour's flow and live music gets the party going.
Brunch consisted of crispy corn tartlet w/ smoked trout, angus beef skewers w/ native potato & to finish a banana passion fruit mousse -decadent to say the least.
Once you arrive to Aguas Calientes you are transfers up the mountain by bus to Machu Picchu. Included in your train ticket is a guided tour of the citadel followed by tea at the Belmond Sanctuary Lodge. You can either transfer back to Cusco or extend your stay one night like we did!