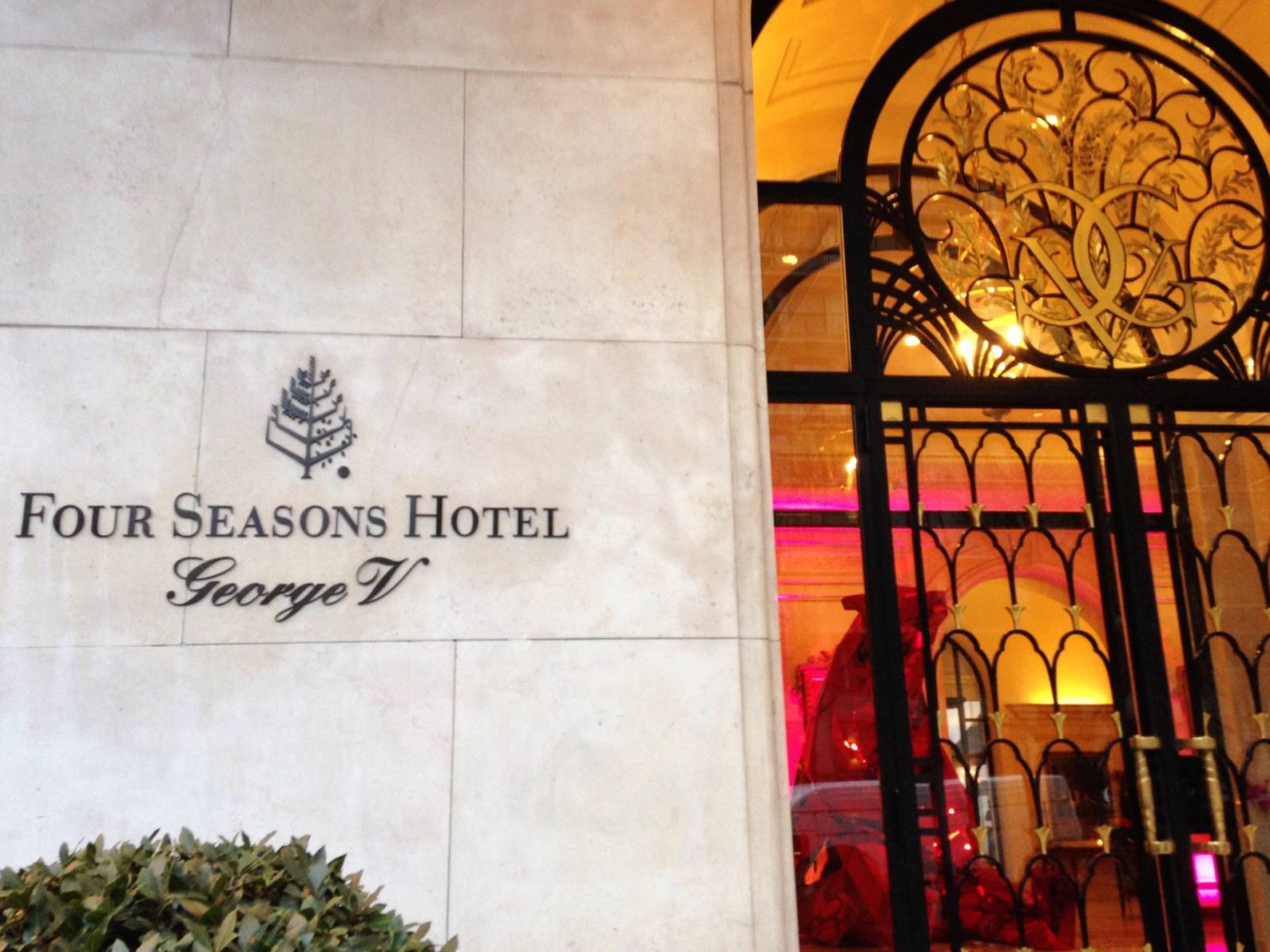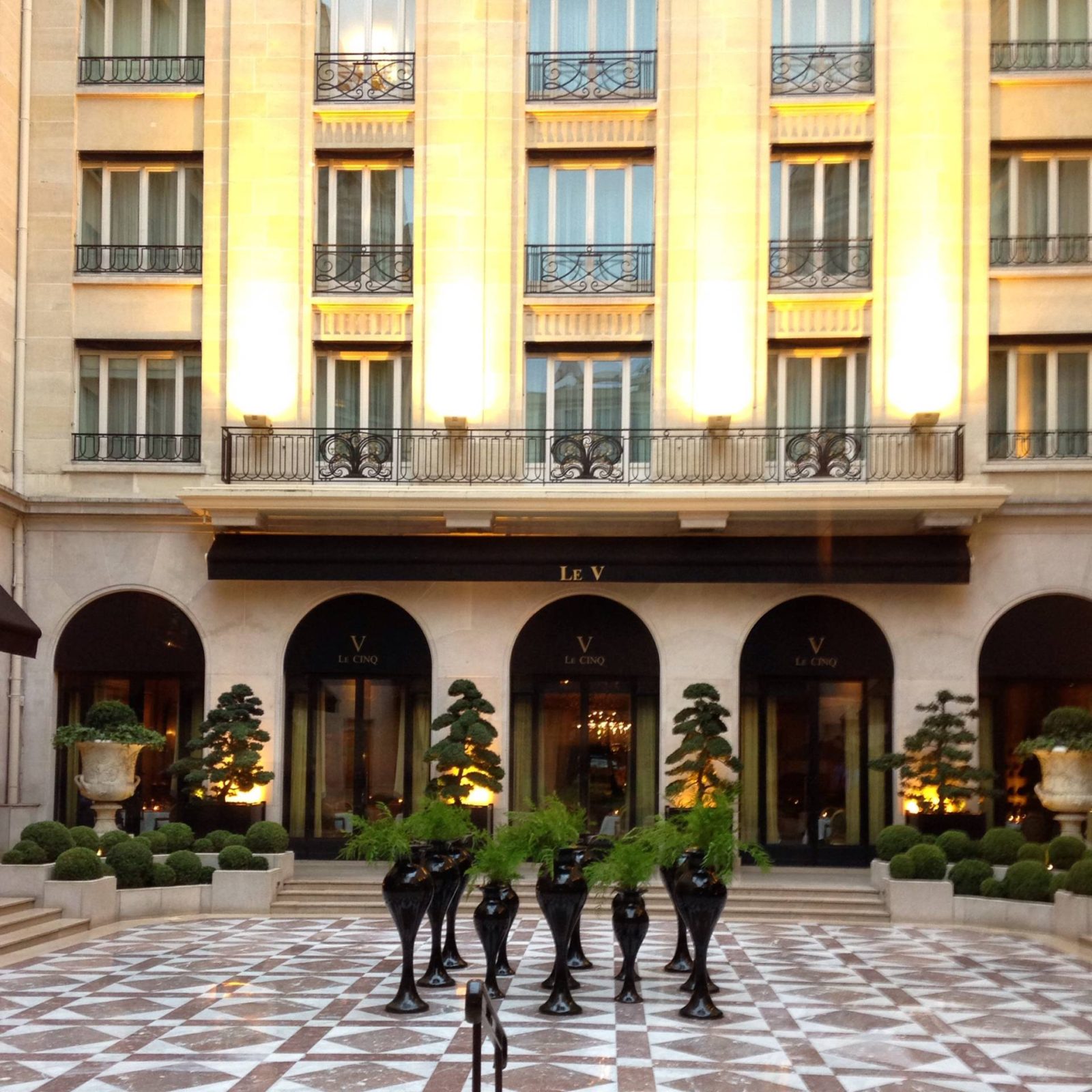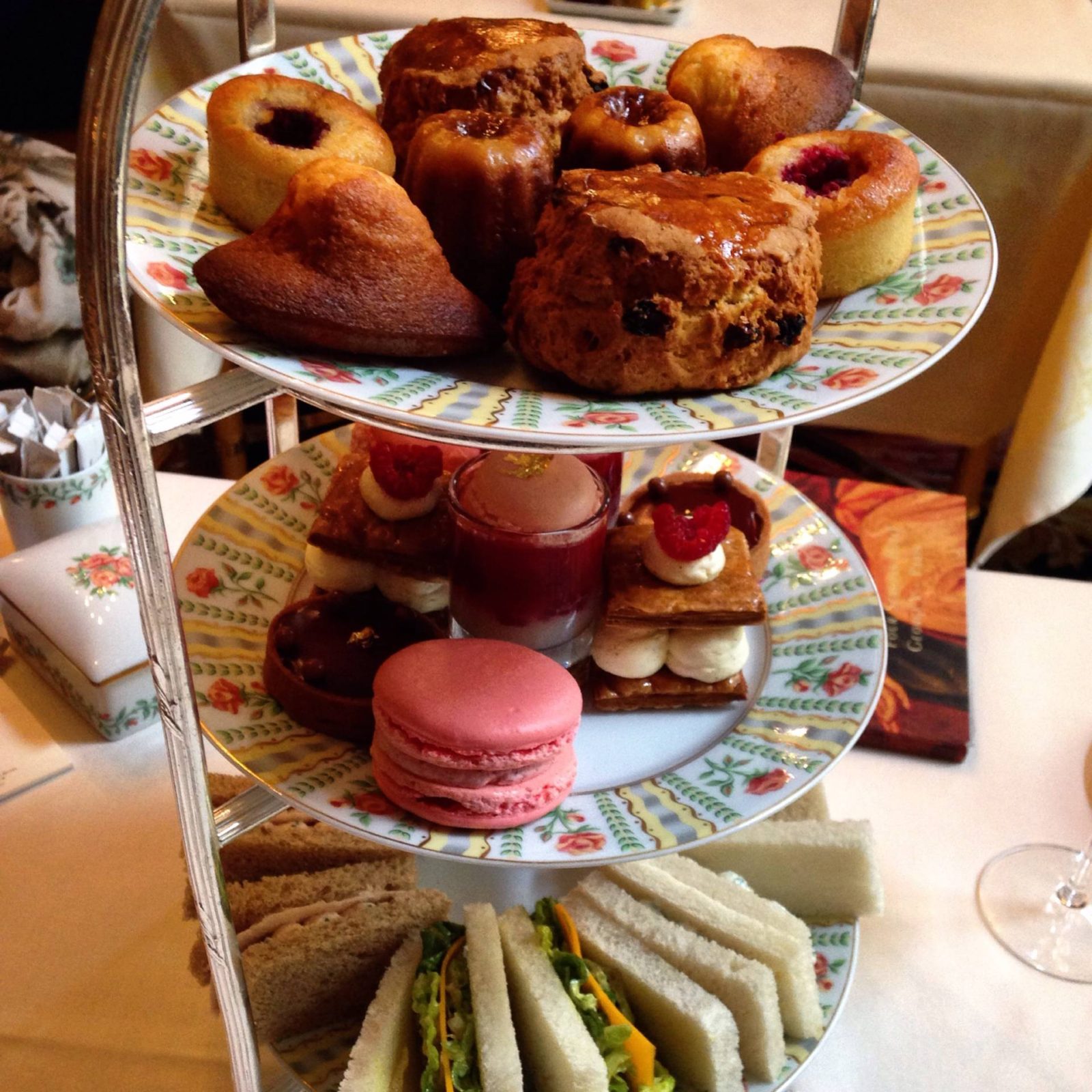 The service at the George V is unprecedented the moment you step into the lobby….oh that lobby. Greeted by a bell hop I mentioned that we had a reservation for Tea, she walked me over to La Galerie and gave my name to the maître d who immediately sat us as they were expecting our arrival. Once we were seated they brought over stools to place our handbags on, which is nice touch, and then Stefan came by with the menu. We opted for the:
---
HIGH TEA "À LA FRANÇAISE" 58
Glass of Champagne (Tête de Cuvée)
You Choice of Tea or Hot Beverage
Assortment of Fine Savories
Selection of Pastries
Cannelés from Bordeaux, Madeleine, Financier
Home-made Scones Served with Clotted Cream and Strawberry Jam
---
If possible split Tea for one as we ending up having a doggy bag of treats to take with us. (they were great the next morning tho) This might seem pricey to some but the experience was well worth it- if you have a free afternoon in Paris make sure you stop by the George V for some Tea!